Businesses must be at the forefront of new technology and solutions to survive in today's industry. Otherwise, they will be left in the dust by their competitors. 
For example, introducing marketing tools for small businesses enabled brand owners to interact with customers, configure their workflows, and assess the outcomes of their campaigns. But numerous marketing automation tools are currently available to companies, but not all solutions are made equal.
So how do you choose the right one for your business?
Benefits of Marketing Automation Software
Digitization provides small business owners with several opportunities to communicate with their target audience, but it also presents common small business challenges. Many businesses employ marketing automation technologies for diverse purposes.
Whether your organization is massive or small, a solid marketing platform will give you sales, operations, and marketing advantages.
According to an infographic released by Invesp, 80% of marketing automation software users experienced a rise in their quantity of leads.
Marketing software platforms significantly improve lead quantity, lead conversion rate, and total return on investment. The advantages of marketing automation solutions make these tools essential for every company determined to succeed.
How to Choose the Best Marketing Software
Regardless of your business, you need to compare the best marketing software for small businesses to keep track of your contacts with clients and prospects.
Selecting the best small business marketing software can be made more accessible by understanding the most crucial features.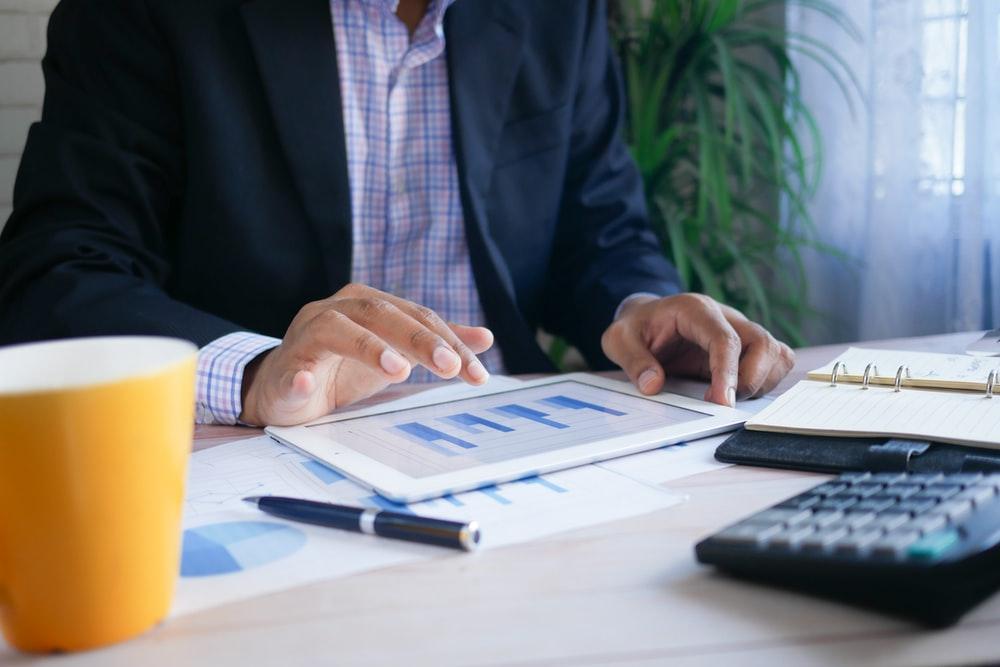 Below are some tips and features you should consider when choosing digital marketing tools for small businesses.
1. Choose an intuitive and responsive user interface
This is one of the most important characteristics of marketing software, given its importance to your daily activities.
You must verify that your chosen solution is straightforward, responsive, and easy to use. This indicates that it shouldn't be overly complicated and allow you to easily navigate between features, functions, tabs, and marketing messages.
2. Consider software with strong lead nurturing
Lead nurturing is the most important and effective feature accessible on most marketing platforms.
This process refers to the practice of cultivating long-lasting relationships with consumers throughout the sales funnel. It concentrates marketing efforts on identifying client requirements and seeks to provide support.
The ideal addition to lead generation initiatives is the capacity to nurture leads based on many factors such as behavior, demographics, and buying stage. It is also a top concern for the marketing and sales team.
Lead filtering is a component of lead nurturing. Filtering leads organizes leads by their legitimacy and ranks them according to their likelihood of converting. This sorting saves time by advising marketing teams where to concentrate their efforts and strengthens the possibility that they will contact the correct leads at the right time.
Most systems provide an automated algorithm for determining the sales readiness of leads. It will assist you in comprehending the purpose and behavior of leads, ultimately resulting in increased client retention rates.
Each phase of the client relationship should be matched with a structured marketing strategy. The objective is to impact future decisions and establish a lasting relationship with clients.
3. Interact with customers through email marketing
Email marketing is a valuable marketing software feature. It consists of sending emails to improve client connections, recruiting new consumers, distributing adverts, and generating sales. Tracking these initiatives can provide statistics on return on investment and monitor visitor interaction and other customer information.
According to Statista, despite the popularity of text messaging, more than 3,9 million individuals use email, which is anticipated to reach 4.48 billion by 2024. That constitutes roughly half of the global population.
Email marketing enables small business owners to interact with customers by delivering personalized communications that are likely to yield engagement and enhance customer retention. Messages are customized based on user behavior on landing pages, and communications can be pre-scheduled for optimal timing.
When you choose marketing automation, you are most likely upgrading from a more conventional email marketing platform. Ensure that your new MAP contains the majority, if not all, of the features you commonly use in your current email marketing platform.
4. High-quality and quick customer support
The customer assistance offered by the service provider is an additional point to consider. Even if some of the best marketing automation tools are user-friendly and deemed stable, issues, conflicts, and inconsistencies can occasionally develop.
It is essential, therefore, that the organization you choose provides prompt, high-quality customer service. Ensure that their working hours do not interfere with yours and that they provide help via numerous channels, such as telephone, email, and support tickets.
5. Check customer feedback
Be sure to read the testimonials and client reviews available on the service provider's website when evaluating the marketing automation software. No one can provide a more vivid image of the solution than those who have paid for a subscription. In addition, it is advised to speak with partners or other individuals in the same business to know more about their expertise with the tool.
6. Select software that provides training
No matter how good the usability specifications of a marketing automation software may be, your personnel will require training to become familiar with the software.
According to the Society for Human Resources Management's pulse, learning and development's significant relationship on KPIs demonstrates that training programs result in a 24% better profit margin than businesses that do not conduct training.
Determine if corporate training and courses are included in your subscription, and if not, inquire about the possibility of adding them. To harness the full benefits of a marketing automation platform, you must guarantee that all your personnel is comfortable using it.
7. Study the costs of different software developers
The price of a marketing automation solution will depend on a range of criteria, such as the software's premium features, the server type (if onsite or cloud-based), and capacity. Checking what other developers offer for the exact solutions is a method for determining reasonable costs. Find out if you are eligible for any discounts or special offers.
8. Consider company size and scalability.
There are many pricing structures accessible to businesses of varying sizes. If you do not expect to manage more than one hundred leads per month, there is no need to purchase an extensive subscription that enables you to drive one million leads per month.
Even if your chosen provider does not offer a service that is the right size for your business, you can still negotiate a custom software version that meets your requirements.
Scalability is another factor to consider when acquiring cutting-edge marketing automation tools. Your marketing automation tool should be able to evolve alongside your business's development.
For instance, several service providers employ the software as a service model, which requires online access to the server and the number of people it serves. Modern security choices, such as these solutions, do not require software installation or new hardware configuration to handle additional users, making them ideal for scaling. Create a contract with a marketing automation tool provider that does not restrict your capacity for endless expansion.
9. Pick the software with multiple integration capabilities.
When selecting an appropriate platform for your small business, you must pay close attention to ensuring that it is compatible with the technologies you already have. For banking institutions, for example, you may need to ensure that it is compatible with your international operating system, CRM tool, or other consumer data platforms, and any software you use to send customized messages.
10. Verify if the software provides robust reporting and analytics
Another way to ace growth challenges in your new business is through business intelligence tools such as reporting and analytics. BI is a method of collecting, analyzing, and displaying data in usable visuals. The purpose of BI is to assist companies in becoming more knowledgeable and making decisions based on data.
Your marketing automation system needs quality reporting and analytics, but this is not the case. Surprisingly, some lack the solid and comprehensive reporting that modern marketing teams and business owners expect. Verify the reporting functionalities of a marketing automation tool before making a purchase.
11. Make sure it is available via mobile devices.
Harnessing the power of mobile messaging for your business will enable you to reach a broad demographic and improve your customer engagement. And having a platform accessible via smartphones is a significant advantage in today's mobile society.
Small business owners require real-time alerts. Marketing professionals utilizing tablets in cafes desire the ability to oversee their campaigns. They need to anticipate such adaptability, and marketing automation providers cater to it.
Most marketing automation software provides native mobile applications or mobile browser-accessible editions of their service, allowing users to be free from using their desktops.
12. Ensure that the software offers high-quality security
You have deployment options that can affect the security of your data: on-premises or in the cloud. With the advancement of security technology, the perception that cloud-based software is less secure is changing. There are specific security steps you should consider regardless of your deployment. Expect your software to have encryption keys, single sign-on, role-based accessibility, and 2048-bit certificates of the highest quality.
Supercharge your marketing automation software for small business
Regardless of the nature of your business, the best online marketing for small businesses can only be selected through a careful selection procedure. An inappropriate selection may result in future time, financial, and effort losses. With the proper knowledge, you can acquire a potent marketing automation tool that will take your small business to new heights.
Hazel Raoult is the Marketing Manager at PRmention, a digital PR agency for SaaS and Tech Businesses.