SEO is one of the most important digital marketing strategies that any B2B SaaS business should consider when looking to expand its reach.
If your B2B enterprise yearns to attract more prospects to business-important landing pages and achieve success in the competitive online landscape, SaaS SEO is an imperative digital marketing strategy.
Read on to learn more about SaaS SEO for B2B companies and what it can do for your business.
What Exactly Is SaaS SEO?
The Meaning of "SEO"
Search engine optimization (SEO) is a way of making sure that people can easily find your business's website online. Some of its key concepts include keyword research, content optimization, link building, and SEO analytics.
SEO is generally broken up into two major categories: on-page SEO and off-page SEO. On-page optimization refers to the features of your website itself that contribute toward better search engine ranking, including fixing broken links and implementing a target keyword-focused content strategy.
Meanwhile, off-page SEO refers to promoting your website's optimization in searches apart from your own site. This means increasing organic traffic through building links and the use of other channels, such as off-site marketing.
How Is SaaS SEO Different?
SaaS SEO is a specialized kind of SEO that specifically targets the software-as-a-service (SaaS) industry. It focuses on helping B2B companies get higher search engine rankings and organic traffic to make their websites more visible to potential customers.
Let's look at 12 reasons why SaaS SEO is pivotal for your B2B enterprise.
1. Stand Out from the Competition
SaaS SEO can help B2B companies get noticed by potential business customers online in several ways. For example, SaaS SEO can help B2B businesses make sure they're visible in the right search results and ensure that their website is well-optimized for such queries.
SEO can also help guide potential customers to the most relevant pages on websites, helping to create a more user-friendly experience.
SEO techniques for SaaS like keyword optimization, content optimization, and link building can all be used to help improve your website's visibility on search engines. For example, link building can help B2B companies create backlinks to their website from other related pages, helping to attract potential customers and improving SEO rankings.
SaaS SEO also helps to ensure that your B2B business ranks higher on the search engine results pages (SERPs) of top search engines like Google, Yahoo, and Bing.
Essentially, when potential customers are searching for related topics and services, SEO makes it likelier for them to find your SaaS B2B business.
2. Make Sure Customers Are Finding the Right Information About Your Business
Ensuring your website has up-to-date SEO content not only helps customers to find the right information about you and your business but also increases the chances of them converting into loyal buyers. Keep your site current with accurate data to maximize success.
By optimizing your website and content for maximum visibility on search engines through SEO for SaaS, you can ensure that customers will find only the most relevant information.
Not only does this create a more satisfying user experience, but it also leads to higher engagement levels and more sales opportunities over time.
3. Rank Higher in Search Results and Make It Easier for Customers to Find You
If you're a B2B company, SaaS SEO is the perfect way to maximize your online presence. Through clever keyword optimization and content curation, as well as link-building tactics, you can easily increase your website's visibility in SERPs.
With an effective SaaS SEO strategy tailored specifically to the services/products that are offered by your business, it will be much easier for potential customers to find what they need on your site—resulting in higher search engine rankings and increased traffic.
4. Create a Better User Experience
SEO for SaaS is all about producing content that's both SEO-friendly and customer friendly. SEO tactics like optimizing page titles, meta descriptions, headers, content structure, and images can all help to create a better user experience (UX) on your company's site.
By making sure that your SEO content is optimized for customers as well as search engines, you'll be able to engage more potential customers and turn them into loyal buyers.
5. Drives Qualified Leads to Your Website
SEO is an invaluable tool that can provide your B2B business with qualified leads, directing them straight to your website. SEO can help you target specific keywords and phrases that prospective customers are searching for, making it much easier to connect with potential buyers.
SEO for SaaS also ensures your website is optimized for SEO success, which in turn boosts the number of leads generated from search engine results.
6. Stay Competitive in the B2B Market
SEO for SaaS is essential for any B2B business that wants to remain competitive in its industry. Keeping your content fresh and search-engine friendly helps your business stand out from the competition as it continues to rank high in SERP results.
SEO for SaaS also allows you to stay ahead of the competition by ensuring that your SEO content is optimized for the latest trends and search engine algorithms.
In short, SEO gives B2B companies the edge they need to remain competitive in their industry.
7. Enhance Brand Credibility and Reputation
SEO for SaaS is an effective way to increase your business's visibility and establish trust with potential customers.
With the right search engine optimization, you can ensure that your website shows up in the appropriate results when people are searching for something related to what you have on offer.
Additionally, an SEO strategy makes it easier for users to find exactly what they need within a few clicks – this not only helps them build respect and trust towards your brand but also boosts its reliability among those same customers.
8. Increase Engagement with Customers
SaaS SEO for B2B businesses can help customers find the right information about your business quickly. It also helps them decide to become loyal customers.
SEO can make sure that customers see the most important and helpful info while they are looking online. SEO makes it easier to find what they need in a few clicks, which builds respect and trust toward your brand.
With SEO, you can draw more people to your website while simultaneously providing an improved experience for those searching for items related to what you offer.
This lets customers engage with your brand in a meaningful way that leads to enhanced customer loyalty and better overall engagement.
9. Measure ROI on Marketing Efforts and Track Campaign Success
SaaS SEO is a great way for B2B companies to get a strong return on their marketing investment. This is because SaaS SEO techniques provide measurable results that can be tracked over time and adjusted as needed.
Tools like Google Search Console and Google Analytics gives companies insight into how their campaigns are performing, allowing them to make changes in order to maximize the ROI of their SEO efforts.
This allows them to make informed decisions and strategize their SEO campaigns for maximum effectiveness.
10. Receive Expert Insights into Industry Trends
SEO data, when coupled with other market research and analytics, can provide valuable insight into how the market is changing and what strategies need to be adopted to remain successful.
SEO techniques such as keyword research and analysis allow businesses to identify popular search terms used by their target customers and use them to inform their SEO strategy.
In addition, SEO can help your business identify overall industry trends and stay ahead of the competition by making sure your website is optimized for the latest algorithms.
Finally, SEO professionals can provide you with industry-specific advice that helps B2B companies like yours stay on top of the SEO tactics you need to stay ahead of the curve.
11. Use a Cost-Effective Marketing Solution
SaaS SEO services are a great way for businesses to reach more people without spending too much money.
They are easier to manage than other types of digital marketing, and they can help you measure how well your campaigns are doing so you can make changes if needed.
SaaS SEO services cost less than other marketing techniques, giving businesses the chance to reach more potential customers without breaking the bank.
With B2B SaaS SEO services, businesses can reach an extensive customer base without having to invest heavily in their marketing strategy.
This cost-effective solution allows companies to promote themselves and attract new customers on a budget.
12. Create a Marketing System That's Easier to Manage
SaaS SEO marketing systems are much easier to manage than other forms of digital marketing (such as cold email marketing).
SEO strategies offer businesses the ability to track results and make adjustments quickly offering a greater degree of flexibility than normal advertising. This is because SEO changes can be implemented with minimal cost or effort.
Investing in SaaS SEO is a smart move for any business. It allows easy scalability and the ability to adjust your SEO strategy without having to continually recreate it from scratch.
With this type of solution, businesses can effortlessly expand their reach as needed—without needing to reinvest in complex strategies each time.
Wrapping Up
From a higher marketing ROI to increased recognition and brand authority, employing SEO in your B2B marketing strategy can help set your business apart from competitors.

About Author –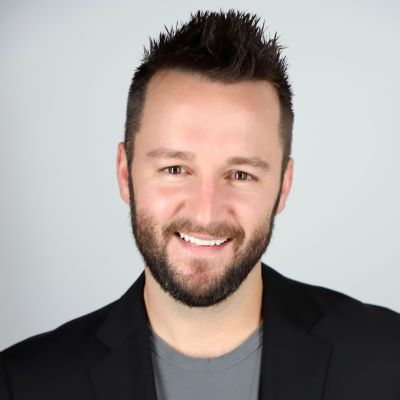 As a marketing expert with over 15 years of experience in e-commerce, Andrew Maffetone (Maff) has not only owned and managed multiple marketing companies in the e-commerce space but has also worked in-house at multiple online selling companies, driving brands to new heights.

With his knowledge of marketing and business strategy, love for staying ahead of the curve, and ability to execute effective marketing solutions, he created BlueTuskr, a team of specialized experts dedicated to the growth and success of e-commerce sellers.
PRmention is a digital PR agency for startups & SaaS businesses. Occasionally, we accept high quality contributed content and we'd love to hear any ideas you may have. Feel free to email us on guestcolumn@prmention.com if you are interested in contributing.