Finding the right SEO keyword research tools for your business just got simpler.
Conducting ongoing keyword research and optimizing your strategy is key for improving your SEO (search engine optimization efforts). It helps you identify the terms consumers are using to find your product or service. In turn, your business can create more relevant content to help those searchers find a solution to their need.
There are numerous keywords to target, but how can you effecitvely prioritize your keyword research strategy? The right SEO keyword research tools can help you:
Find the keywords that are easiest to rank for
Determine the ranking difficulty for keywords
Discover long-tail terms to target keywords
Improve your content performance by delivering more relevant content
Have transparency into monthly search volume for your target keywords
In this article, we'll share our recommendations for the top 10 SEO keyword research tools, both paid and free, to leverage to improve your search rankings. We'll also share what we love most about each.
SEMrush
SEMrush is an all-in-one SEO solution which offers many advanced features to propel your keyword research strategy. The company also states they have "the largest keyword research database on the market" to help determine keyword ideas.
What we love about it
Dive into competitor comparisons with its competitive research features, such as keyword gap analysis. Once you've completed your competitive analysis, explore the link building functionality. Check backlinks, evaluate your performance, and analyze your backlink quality.
In addtion to its SEO features, SEMrush also offers on page & tech SEO support, content strategy, agency solutions, and more. SEMrush offers both free and paid plans.
SpyFu
SpyFu is a paid keyword research tool that offers monthly or annual payment options. It gives businesses functionality to complete competiutor analysis, a backlink builder, rank tracking, and custom reports.
What we love about it
Its competitive insights enable your business to see every keyword your competitors have bought and every ad test they've run. This ensures your business doesn't make the same mistakes and focus on the keywords that will drive success in your industry.
As influencer marketing continues to expand, SpyFu can also help your business find the right influencers who's links will help you target your specified keyword.
Ubersuggest
Ubersuggest is a keyword tool created by Neil Patel to help improve your SEO efforts. The tool helps identify your competition's top SEO pages to improve your writing efforts, offers keyword suggestions for both long-tail keywords and head keywords, and perform a backlink analysis.
What we love about it
Ubersuggest offers more budget-friendly plans, ranging from $29 a month for small businesses managing between 1-3 websites to $99 a month for businesses managing 8+ websites. Each plan also comes with a 7-day free trial.
DemandJump
Looking to rank number one on the first page of Google? Want to create content that actually helps drive rankings rather than creating content for the sake of creating content? DemandJump focuses not only on keyword rankings, but also the process to get there. It focuses on where and how content creators can inject a target keyword into their copy to improve search discoverability.
What we love about it
DemandJump helps your business find keyword opportunities at the click of a button. Its SEO keyword generator then tells you the exact content to create to rank for that search term. By providing content ideas through one-click SEO content outlines, creating an exceptional content marketing strategy becomes a more seamless process.
Users can try DemandJump for free or upgrade to the plan that is right for your business.
Ahrefs
Ahrefs states it is the "most complete keyword reserach tool on the market". Not only does Ahrefs provide users a comprehensive list of keyword ideas, it also helps you assess the keyword's SEO difficulty, and calculate your traffic potential. Its Keyword Explorer supports 171 different countries and isn't limited to Google. Keyword Explorer can estimate keyword volumes for search engines and sites like YouTube, Amazon, Bing, Baidu, and more.
What we love about it
Some tools focus on showing popular keywords with a high search volume. However, keywords with a high search volume don't necessarily improve your SEO strategy. In fact, these keywords are often difficult to rank for due to their competitiveness. It also doesn't mean searchers typically click on these results either.
Ahrefs helps identify not only search volume, but also the estimated number of clicks for your keywords. Advanced SEO metrics help determine profitable keywords by showing you the return Rate, clicks per search, % of clicks, % of paid clicks, and more.
Ahrefs plans start at $99 for the Lite version and up to $999 for the Enterprise version.
Google Keyword Planner
Google offers its own free keyword research platform known as Google Keyword Planner. Unlike other tools, Keyword Planner isn't as robust, and is mostly intended to assit with keyword strategy. Although it may not have the bells and whistles other products offer, Google Keyword Planner pulls in data directly from Google, making it a more accurate option.
What we love about it
Google Keyword Planner's user interface is straightforward and intiuitive, similar to other Google products. It also enables your business to perform an accurate keyword analysis, with data pulled from Google itself. With more accurate keyword research, you can then create a more effective search campaign with Google Ads. All your keyword activities are then located in one place, without the need to use other software.
To access Keyword Planner, create a Google Ads account. You'll then need to enter your payment details, but you don't need to run an active campaign or pay for anything to conduct keyword research.
KWFinder
As the name suggest, KWFinder helps you find keywords with low SEO difficulty and high search volume. For those just starting out their keyword strategy, it also gives transparent competitor comparisons with access to the terms your competition is already using and ranking for.
Users can conduct searches by domain or by keyword. By keyword, simply type the keyword in the search box, select the country, and your language preference to deliver the most relevant results.
KWFinder offers keyword research, SERP analysis, rank tracking, SEO metrics and insights, and backlink analysis. They also offer several free tools.
What we love about it
KWFinder's interface is simpler, with fewer bells and whistles to focus on what matters most. It's not free, however, for an all-in-one solution, it's very affordable for most businesses. Whereas other comprehensive keyword tools are best suited for advanced users or solely for newbies, KWFinder offers a nice mixture for both and is an amazing tool for all SEO expertise levels.
Keyword Surfer
Keyword Surfer is a free Chrome browser extension that shows keyword volumes directly in Google search results. Unlike other tools, with Keyword Surfer you can perform unlimited searches and determine search volumes, CPC, keyword suggestions, related terms, and more with each search.
Recently, Keyword Surfer also added a new keyword tool named Content Editor. In the Content Editor, you'll find guidelines, based on your competitor's web pages and web users, to create a comprehensive content piece. Recommended keywords will surface to include in the content piece for optimization.
What we love about it
Researching, writing and publishing are made more seamless with one free tool. Installing Keyword Surfer is also an easy process, with two simple clicks.
Add, remove or export keywords, all without leaving Google search. You'll also be presented with a list of keyword suggestions on the search engine results pages as well.
Simply put, Keyword Surfer is one of the easiest and most cost effective tools for keyword reasearch, all within the most popular search engine.
Soovle
Soovle populates a list of terms searchers are using on all the major search engines in one centralized location. Rather than just focusing on keyword terms searchers use on Google, Soovle also collects data from Bing, Amazon, Answers.com, Yahoo, Wikipedia, and Youtube. This, in turn, helps provide a variety of topic ideas consumers are using all across the web.
For example, if you type the word "local marketing" in Soovle's search bar, you'll see different terms appear for each platform. Each of these terms are clickable, and take you directly to the search results for that platform. You can also save suggested keyword phrases for future reference.
What we love about it
Soovle may not have an abundance of additional tools, however it is a great way to see how people are searching all throughout the search ecosystem at a glance. It's also great for gathering content ideas and finding long-tail variations of popular keywords. This helps streamline the content optimization process by understanding how and where searchers are using keyword terms.
Serpstat
Serpstat says it's the "swiss army knife" for automating SEO processes. It has five different modules, including rank tracking, backlink analysis, site audit, competitor analysis, and keyword research. Serpstat is useful for a variety of marketing professionals from an SEO specialist to a digital marketer, each member of the marketing team will find use for this tool. Learn new things about your competitors, get unique reports on your projects and how your keyword research efforts are helping you scale your business, and more.
When looking into a competitor's performance, you'll get important insight into their organic performance and the Google Ads keywords driving the most traffic. Analyze traffic trends by year or over time. By understanding the terms your competition is ranking for, you can better form your keyword strategy to create the perfect balance of both paid and organic terms to target.
What we love about it
This tool is far beyond a basic keyword generator. Its site audit report provides an extensive list of suggestions, and prioritizes tasks for you with high, medium and low priority. It gets granular enough to tell you exactly what needs to be fixed too, such as if a page has multiple h1 headings or if a page title is too long.
Serpstat has multiple plans to choose from starting with a Lite plan and working up to an enterprise plan.
Which SEO Keyword Tool Is Best For My Business?
Determining which SEO keyword tool is best for your business depends on a number of factors. For smaller brands to start it may be best to consider a free tool until you have a well-defined keyword strategy in place. For larger brands, perhaps you may want to start with a free version of a paid tool to determine it has all the features you need to get the most out of your SEO efforts. Each business will have different goals and priorities, so find the tool that is best for your business.
About the Author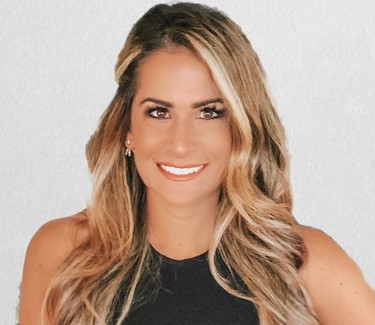 PRmention is a digital PR agency for startups & SaaS businesses. Occasionally, we accept high quality contributed content and we'd love to hear any ideas you may have. Feel free to email us on guestcolumn@prmention.com if you are interested in contributing.