Every B2B marketer knows that a lead is not just a random potential client. They are only one step away from converting, becoming a paying client. You can say that today's leads are tomorrow's clients. It's crucial to attract their attention, provide them value, and show how your business can make their lives easier.
A steady stream of leads is key for establishing a strong pipeline that will lead to a steady B2B growth rate. Therefore, a well-planned B2B marketing plan always includes a robust lead generation strategy.
That said, generating qualified leads remains one of the most challenging tasks for many B2B marketers.
But, don't fret just yet. Video marketing provides you efficient ways to generate qualified leads. There's a reason why many B2B companies are taking advantage of it nowadays and there is no doubt that you can do the same too.
Using Video Marketing For Lead Generation: Why Do B2B Companies Need It?
Video marketing is taking center stage in the digital marketing field. The allure of this strategy is quite simple: in the world where internet users are constantly bombarded with content and information, it's become so much harder for them to get quick answers. Videos come to the whole situation like a breath of fresh air.
Videos are well-known for their ability to break down complex, abstract topics in snackable chunks so that your potential clients have a solid grasp of what your business is all about quickly.
The better they understand your B2B company, the more likely they trust you. And when they trust you, they should have no problem sharing their contact information to become your leads.
Today, video content has become a must-have type of content, whether it's for social media posts or standalone content (prerecorded) for many most businesses (see the chart below):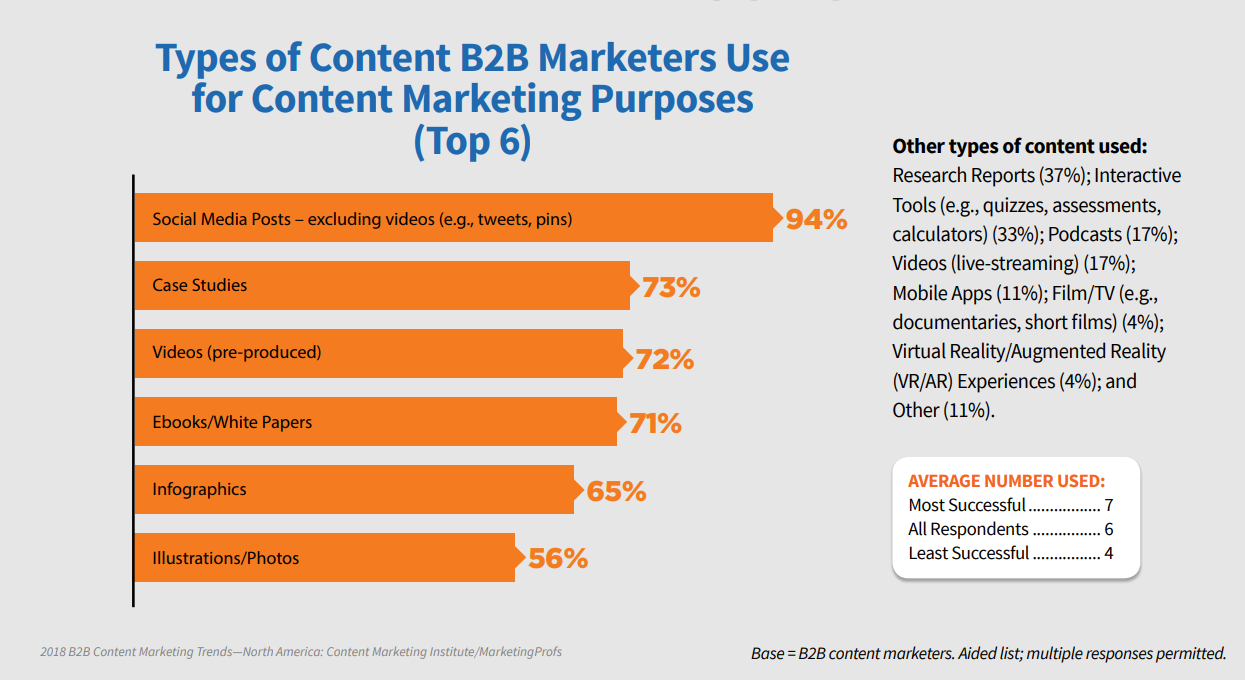 Whether it's product demo videos or customer testimonials, videos are considerably quick and easy to create. Even when your B2B company is on a shoe-string budget, you can leverage a smartphone camera and use video editing tools to craft your own lead-generation videos seamlessly.
So, it should come as no surprise that today, more than 71% of B2B marketers use video marketing to attract more viewers, convert them into leads, and even encourage them to become paying clients.
How to Create B2B Marketing Videos that Generate Leads
The key to generating more leads is to produce videos with high-quality content. You can make a video that educates clients about your product or service, take them behind the scenes of their operation, and even showcase testimonials from satisfied customers to encourage more people into becoming leads for you.
Below are some handy ways to create lead-generating B2B marketing videos:
Focus on Providing Valuable Content
One of the most common mistakes many B2B make in a video marketing campaign is creating videos just for the sake of doing it.
They see their competitors are leveraging videos to generate leads, so they do not want to get left behind and feel like they have to. As a result, they spend a lot of marketing dollars and energy on content that nobody wants to watch.
In order for your video campaign to be successful, it has to provide value and solve problems for the viewer. Remember, your potential clients only submit their contact information when they see something valuable in return.
That's why the value and quality of your social media content should be your priority when creating marketing videos for lead generation. By creating content your potential clients will value and want more of, you'll be able to generate a higher number of qualified prospects who are interested in what you have to offer.
No Hard-Sell
No one ever wants to be sold to. Therefore, you don't want to be pushy with a sales copy, because the worst thing that you could do in B2B lead generation is alienate potential clients with a hard-sell approach.
You want your potential clients to submit their contact information because they are interested in what you have to say or offer, which means the hard-sell approach will just scare them away and never come back.
The best way to do this is by being helpful. Instead of talking too much about how awesome your B2B companies are, it's always best to highlight your potential clients' needs, find out their pain points, and demonstrate how your company can fulfill them.
When other companies understand why they need to work with you and how you can help them solve their problems, they are most likely to convert into qualified leads.
Don't Forget the Call-to-Action (CTA)
No matter how brilliant your video content and what value you offer, if your marketing video doesn't include a clear, obvious CTA, it won't take you anywhere.
Make sure to include a call-to-action at the end of your lead generation marketing video that will prompt viewers to take an action like completing a contact form, downloading content, or requesting more information.
You can add your CTA using overlay text on the video so that it's noticeable for viewers. You can also repeat your desired action at the end of the video just to make sure that the viewers remember what they need to do next.
Add Videos on Your Cold Emails
Email marketing is not dead. But, old school practices like writing bulky, long-winded text copy that can harm user experience are. Adding videos to your cold email campaigns can make them more successful and engaging as they can help you communicate your message better.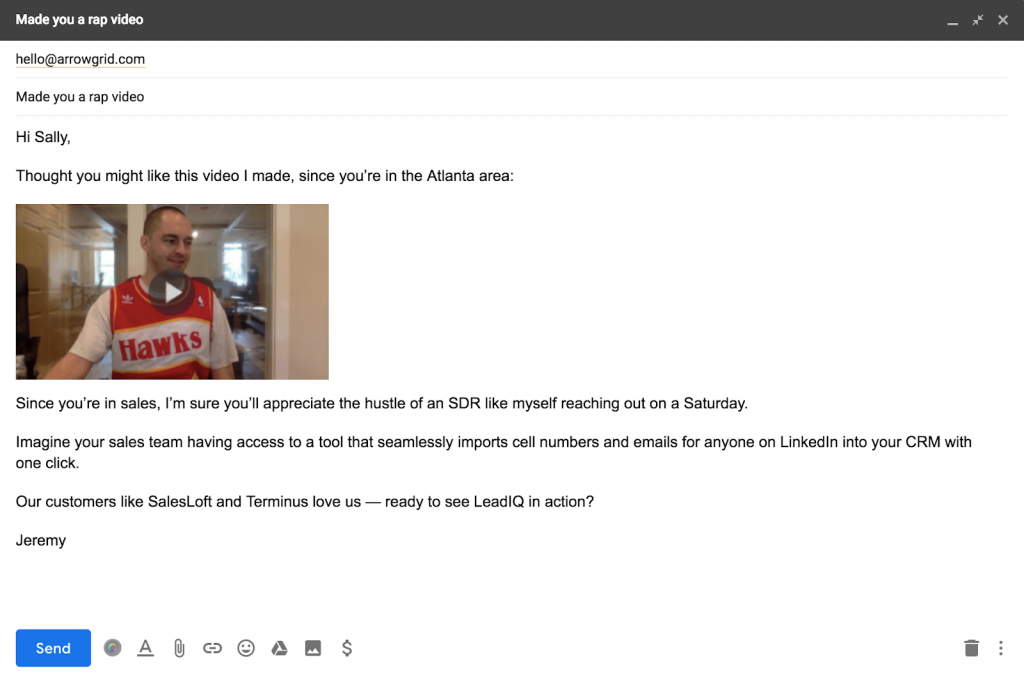 Just make sure the lead-generating videos you send look professional and completely personalized to each lead. A targeted, personalized email is more likely to get a response from the recipient.
Keep Your Videos Focused
One of the biggest mistakes you can make in your B2B lead generation video is trying to do and achieve too many things at once. Focus on one single topic per video and don't try cramming multiple messages into a single clip.
This way, viewers will be more attentive when they watch it because they can focus on your message and retain it better. Including multiple topics in one single video can cause viewers to lose interest and get confused. And that's how you lose qualified leads.
Final Thoughts
Video marketing isn't a new concept; however, with today's consumer demands for more video content, video marketing is a cost-effective way for B2B marketers to generate leads and engage with prospects. It's also the quickest, most direct path there – because video content compels viewers in ways that other marketing efforts cannot.
With those five B2B lead generation video marketing above, it would be much easier for you to understand what needs to focus on to attract more clients and encourage more companies to submit their contact information to engage with your business.
Author Bio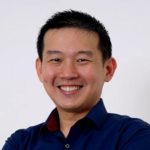 Andre Oentoro is the founder of Breadnbeyond, an award-winning explainer video company. He helps businesses increase conversion rates, close more sales, and get positive ROI from explainer videos (in that order).
PRmention is a digital PR agency for startups & SaaS businesses. Occasionally, we accept high quality contributed content and we'd love to hear any ideas you may have. Feel free to email us on guestcolumn@prmention.com if you are interested in contributing.