According to Google, backlinks are one of the top 3 ranking factors for any website. But, did you know that a major 66.31% of web pages have no backlinks to them?!

Are you amongst the top 0.08% with more than 100 referring domains? If not, then link building is definitely the thing that you must start working on!
Unfortunately, there are a lot of myths about link building. If you fall trap for any of these myths and quick-fix strategies, then your rankings might get hurt. You may even get penalized by Google. So it is very important to do link building the right way.
Today, in this definitive guide for link building, you will take away answers to these questions:
What is link building?
Why is link building important for SEO?
What are some of the best link building strategies (with examples)?
What is considered a high-quality link?
What are some link building techniques that you must stay away from?
What is link building?
Link building is the process of building hyperlinks to your website in order to optimize your site for search engines and rank higher. Link building can be done using different strategies such as content marketing, broken link method and email outreach.
Why is link building important for SEO?
With over 1.5 billion sites worldwide, lots of content is being put up every single hour of the day. So, Google has to find a way to filter all this data and display the best and most relevant results on the first page.
This is where backlinks play a role. The number of high-quality links to a webpage tells Google about the authoritativeness, accuracy and relevancy of that page.
Research shows that there is a directly proportional relationship between the number of referring domains to a page and it's SERP position.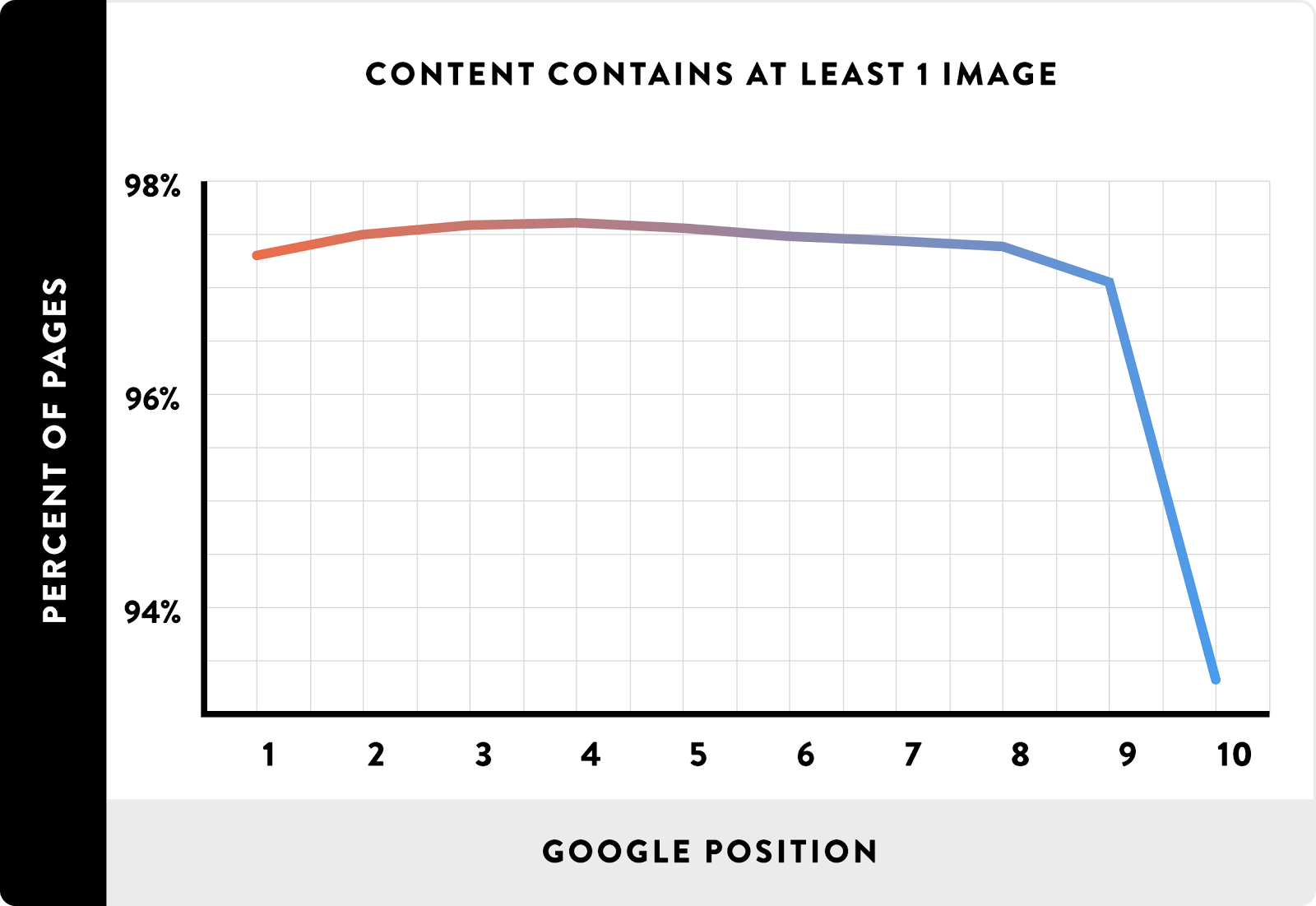 In short, backlinks are Google's way of filtering out the less-worthy content. With Google's Penguin update, the quality of your links also matter.
Now, how do look for quality links? Let's find out!
How to determine the quality of backlinks?
#1 Domain authority
Domains with higher DA (Domain Authority) score are considered credible sources by Google and so are the links from these sites. These domains are already ranking high for many search terms. A link from such a domain would mean that your content quality is high.
So how do you find the DA of sites? You can use tools like Ahrefs or SEMRush for this.

You can also make use of MozBar which is a free toolbar by Moz.
#2 Page authority
Just like Domain authority, page authority also matters for link-building because it lets Google know how authoritative is the source of the backlink.
You can again check the page authority of a page using MozBar or SEMrush or Ahrefs.
#3 Relevance
After Google's RankBrain algorithm, the relevancy of a page is taken very seriously by Google.
If you have a site on vegan food and you are getting links from a fashion website, do you think the link will matter? Of course not!
Domain and page relevancy is key when you are trying to build links. Pages or domains that rank for your target keywords would be a perfect match. In fact, links from your competitors are considered more valuable than other links.
#4 Link position
Links that are positioned in the main body of the content will be of more value than links that are in the footer or comments section. If the links are placed in the top 100 to 200 words then even better.
#5 Anchor text
Anchor text is the visible and clickable text in a link and it matters for rankings. An anchor text which says "A definitive Guide to Link Building" will seem much more relevant to Google than something that says "here".
So after Google's Rankbrain algorithm, any backlinks with your focus keyword as anchor text will be considered even more relevant when Google indexes your page.
#6 Diversity of links
Multiple links from one single Domain or page are considered less valuable than the same number of links from various other sites in your niche.
#7 .gov or .edu Domain links
These domains are considered highly authoritative by Google and have a good reputation in general. Hence, a backlink from these domains will be considered higher quality than other domains.
#8 Do-follow links
There are 2 kinds of hyperlinks which you can add to your HTML tags – "No Follow" and "Do follow".
A no-follow will not pass any link juice or page rank to the linked page. So if you get a do-follow link, then you get the link juice passed on from that domain and you will get even better results than a no-follow link.
Best Link building strategies to grab high-quality and high-volume of links
#1 Using content marketing
According to Ahrefs, the number #1 ranking pages on Google search results tend to get 5% to 14.5% more do-follow links than other pages.
This is proof that creating top-notch high-quality content is the best way to get the most number of high-quality backlinks to your site.
Let's look at different types of content that you can create for link building.
Consistent Blogging
According to Hubspot, you will be able to generate a whopping 97% of more inbound links if you blog consistently!
Hence maintaining a blog and putting out content regularly is very important if you are serious about link building.
One of the best strategies to use for creating epic content is Brian Dean's famous Skyscraper technique. Here's how it works:
Find top-ranking articles in your niche with a lot of backlinks to it. You can use tools like SEMRush and Ubersuggest to find pages with the highest number of backlinks.
Create way, way better posts than the one you picked.
Reach out to people (more on this in the next section) who link to the original article and ask them to link to your article instead (because your content is better).
Using this technique, Backlinko was able to skyrocket their backlinks.
Visually appealing content with great design gets even more links.
Also, make sure that the content is accessible and is available for free. Asking for email ids or other information in return might hurt the number of links that you get.
Another tip is to create content around informational keywords instead of transactional keywords because the former is what gets the most amount of traction.
Infographics and visuals
Infographics are a pricy investment. But the ROI you will get out it will be huge if your main goal is to build more links and rank higher. In fact, an infographic can get you 37.5% more backlinks than a standard blog post!
You must also try and add all kinds of visuals such as tables, bar graphs and pie charts to your blog posts. Many people would want to embed these on their sites and thus you will get more links.
Topic clusters and pillar content
Content or topic clusters consist of one pillar content which will be on a broad topic and multiple clusters which will be sub-topics around the main pillar content.
This type of content also generates many links because firstly, it is evergreen and thorough. Secondly, this type of content improves your topical authority and Google will start ranking you higher.
An example would be this post on Instagram Marketing by Hubspot:
Quizzes
Quizzes are one of the most fun and entertaining pieces of content that get shared quite a lot. This is probably why they get numerous amounts of links. For example, take this page full of quizzes by Buzz Feed, this has got them more than 25,000 links over the years!


Conduct original research and create your own stats
New research and stats are what everyone is looking for. And if you conduct your own research, analyze your results and create new statistics, then you are bound to get a high volume of links to this page.
Everyone wants to back up their opinions with stats and that's what makes it so powerful.
Case studies
Similar to original research, case studies also bring in a lot of links. This is again because bloggers and journalists want to back up their opinions and content with some form of proof. Case studies become the best kind of link-attracting content because of this.
Controversial content
If you have made a ground-breaking discovery, or your analytics show some results that are against the usual standards, or if you have a completely varied opinion on a topic, then this is the perfect opportunity for you to get backlinks.
Create an epic content either based on your controversial opinions or based on the unconventional insights that you have found. And you are sure to get a lot of links to your content.
Latest news updates/content on new trends
Latest news and trends are what create the most amount of buzz amongst your audience. So, if you take an early initiative and create content around these trends before anyone else, then many people are going to link out to you.
Here are a few reasons why:
If you create content around trends early on, then you automatically establish your authority and expertise.
Trends start ranking pretty quickly and if you are one the first few to create content, then you are bound to get a lot of backlinks.
For instance, Google released its May 2020 core algorithm update and it has been trending since the past few months.

And when top industry blogs created content around it, they were able to receive a ton of links to it.
List posts and ultimate guides
Buzzsumo analyzed 1 million articles on the web and found that list posts are the type of content that get the most amount of backlinks.
List posts and ultimate guide style of posts tend to rank higher in SERPs and get more links than other pages because of the depth of content in these pages. Such posts tend to be longer than other posts and studies show that long-form content tends to get 77.2% more links than relatively shorter posts.
Guest posts and Guestographics
Guest posting is one of the oldest tricks in the book for building links to your site.
But, they might not be as efficient as you think, for getting good quality links. This is because most high DA sites usually allow you to add links only in the author bio section which is not actually in the body of the post.
The best thing about guest posting or guestographing (guest posting your infographics) is that you get to choose the sites from which you wanna build links. Some sites even allow a do-follow link in their body content which is great!
So, start today, make a list of high-quality relevant sites that accept guest posts and start pitching.
#2 Using email outreach
Reaching out to people and asking them to link to your site is another way to get quality links to your website. Many industry experts follow and preach this way. But, you must know that this can be a tedious and time-consuming process.
While sending outreach emails, it is important to not sound "spammy". You can't just drop someone a random mail saying "Hey there! Can you link to my page?" That is not how outreach works!
Here, we will discuss a few tricks about how to find the best sites for your outreach and how to actually reach out to them without sounding spammy.
Reach out to people who link to your competitors:
Start by searching in Google the target keywords you already rank for.
Pick the top 5 to 10 articles that rank for that keyword. For instance, if my target keyword is "Yoga for weight loss", then these are the results that I get:
Then, go to Ahrefs Backlink checker tool and enter the URL of these pages. And you would get a list of all the domains/pages that are linking to your competitors' page. You can also check the DA, link type (follow or no follow), and anchor texts of these links.

You can also use other tools like Ubersuggest or Backlinkwatch for this.
Pick all the high quality and relevant pages from this report and create a list of such sites.
Find the email addresses of the website owner or the content manager or any relevant person from all these sites. You can use their website's About/Contact page or their LinkedIn profile to get their email ids. You can also use tools like Hunter.io and Voilanorbert to find email addresses.
Now it's time to send your emails. The key point here is to personalize each and every email you send. This way, you are going to get more opens and eventually more backlinks. Like this one here:
Explain why your article is better and what ROI will the person get from linking out to you.
If your content is actually good, then the person would clearly see the advantage here (linking to a way better article). And the chances of you getting a link are going to increase.
6. Instead of asking for a backlink on the first go, you can also try to break it up into 2 to 3 emails.
Simply reach out and appreciate their efforts in the first mail. And after a few days, ask them for a backlink. This works even better because you apply the principle of reciprocity here and it is going to give you better results.
Broken link building:
In this strategy, you find broken links in high-quality pages and then you reach out to the site. You inform them about the broken link and give them an alternative – your link.
No one wants broken links on their site as these can damage their SEO. That's why this method works really well. It is a win-win situation.
Find high-quality relevant pages in your niche that have many links listed on them.
Install Chrome extensions like Check My Links or LinkMiner. Using these, you will be able to check if there are any broken links on the page. These will be the ones that are highlighted in red.
Reach out to these people telling them about their broken link and offering them a link to your post. Your page should be similar and should fit with the context.
Outreach for infographics:
If you have created an awesome high-quality infographic which breaks down complex points into easy-to-understand visuals, then there's a good chance that you will get a ton of backlinks to it.
But, what if your site is comparatively new and you are not ranking in the top 3 results? Then there's no way for many people find you and link to your infographic.
In such cases, reaching out would be a good way to gain some traction.
So, reach out to the websites that have created content around the same topic or sub-topic. Let them know that your infographic will help their audience to understand things better.
And this way, more people than you think would be willing to embed your infographic in their content.
Resource Pages:
Many top websites have a resources page on their site that links out to multiple websites in their niche. Now, these are the best kinds of link building opportunities you could find.
Since they already are linking to multiple resources, there's a fair chance that they will link to you as well.
Just search for terms like
"<> + resources" or
"<> + useful links"
on Google and you will find tons of link building opportunities.
Create Curated Posts:
This is another smart way to get a huge number of links in a short time. All you need to do is create a post in which you have curated a list of useful websites or blogs in your industry.
For example, if you are an eCommerce site that sells baby clothes. Then you can create a post titled "Best Mom Blogs of 2020" and link out to 20 to 30 (or as many as you can) mom blogs in your post. Also, write 3 to 5 lines appreciating these blogs.
Then all you need to do is reach out to these websites, congratulate them and ask them to link out to you and share your post in some way. And most probably they will, because, again the reciprocity principle comes into play!
You can also offer badges to these websites and add the link to your site in these badges. This is going to get you a better success rate.
Unlinked Mentions and Visuals:
Many times, people mention you or add your visuals in their posts, but they don't link out to you. So for such cases:
Set up Google alerts for your name and your brand name, or any other unique keyword that is directly connected to you. Whenever you get these alerts, you can check out their pages to see if they have added a link to your website.
If not, then reach out to these people asking them to link to your site.
You can also try to do a Google reverse image search for any popular infographics or visuals you have on your site and find unlinked images/visuals in a similar way.
#3 Other ways to build links:
Build a Tool:
Building tools are a brilliant and effective way to get hundreds or even thousands of links to your site, even without any form of outreach.
First, conduct in-depth market research, build your ideal customer persona and try to figure out their pain points. Based on these findings, look for any gaps and design a tool which looks like the best fit for your audience. You can either build a tool from scratch or buy one and put it up on your site.
For example, Neil Patel acquired Ubersuggest, a keyword research tool, in 2017 and made it available for free initially. And within 3 years, he has been able to build around 240,000 links for this tool, which is crazy!
Even a tool as simple as a BMI calculator can get you a ton of links like in this case the one by WebMD has got more than 6000 links:
Go as guests on podcasts:
When you give interviews on different podcasts, you will probably get a few links from them. They might link to you from their show notes or from some other page on their website.
Another benefit is that guest podcasting gives you a lot of exposure which in turn improves your industry authority thus giving you more links eventually.
Improve thought leadership and build your personal brand:
When you become a thought leader in your domain, you establish your expertise. In this way, whenever you put out a piece of content, people will notice and they will link out to you.
Building a personal brand also works in a similar way. Your audience starts viewing you as an expert in your niche and getting links will be a pleasant after-effect of this.
Black Hat SEO and Google's penalization
Google provides its own set of quality guidelines which clearly state that they are against black hat link building techniques such as "Participating in Link Schemes" and adding "hidden links" to your site.
After rolling out their Penguin update, Google has been very strict about their guidelines and not adhering to these can get you penalized. Hence, it is better to stay away from these black hat and grey hat tactics.
Here are a few spammy link building and SEO techniques that you should avoid:
Adding unnatural links
PBN backlinks
Article spinning
Adding hidden links to your page
Using link farms
Link exchanges
Giving away freebies or products in exchange for links
To Conclude
Building high-quality credible links can take you months or even years. And it takes even more time to see the results, especially for new sites. In such cases, it is easier to resort to grey or black hat strategies.
But, it is key to remember that if you want to stay in the game for long, then you need to put in the efforts and build links the right way. This way, you will get results that are way better and will last longer.
Do you have any other link building strategies in mind? Do let us know!
Anusha Sriram is an engineer-turned-content writer who strives to create content that gets the eyes of both humans and search engines. Currently writing for sellthatcopy.com, she specializes in creating super-engaging and data-driven content for SaaS & Marketing businesses in order to help them drive more traffic and increase their sales. Connect with her on LinkedIn.