The number of digital marketplaces has skyrocketed over the last decade. It is estimated that by 2024, retail eCommerce stores will reach $6.8 trillion, accounting for almost 25% of global retail sales. At present, there are almost 24 million eCommerce businesses around the world, catering to a whopping two billion digital buyers.
In this competitive market, public relations can be an ideal resort to stand out amongst the crowd. With the right PR strategies, eCommerce marketers can boost their brand image and attract qualified traffic to their websites. Target audiences trust authoritative brands more than merely paid advertisements. A compelling story attracts media and enhances brand reach. Also, PR initiatives help brands keep afloat in event of a reputation crisis.
If you are an eCommerce business owner or marketer looking to improve your outreach, here are 4 effective PR strategies that can help.
1. Team up with journalists to create brand stories
Journalists are always in the search of interesting and inspirational stories to attract more attention to their publications. It is a good idea to join hands with journalists to write compelling brand stories. This will allow you to achieve the desired awareness for your eCommerce business.
Do thorough research to create a winning pitch for your business. Cold pitching via email is tough; hence, it's wise to use services like Qwoted that can help you tell your brand story effectively.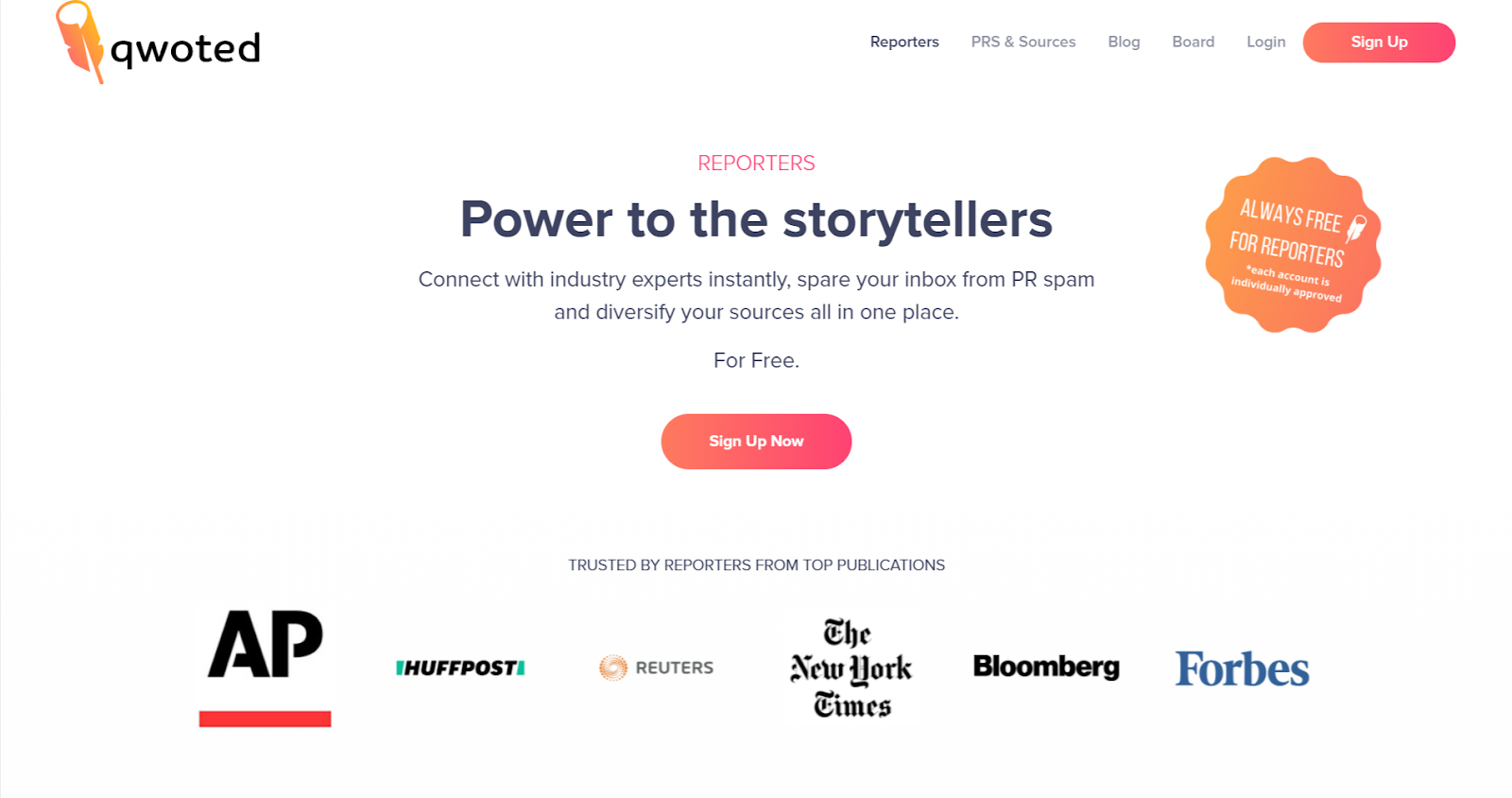 Source
Such tools cater to search intent and help you reach out to influential journalists who are looking to cover domain-specific information and stories. By offering journalists targeted and high-quality content, you increase the chances of your pitch being considered and your story getting the necessary attention.
Your brand story should address the five W's shared below.
Who are the key people in your story? Is it a new CTO or a product manager trying to stand out from the competition?
What does your story speak of? Is your story about the exceptional customer service your team offers? Or have you just stepped up your customer experience?
Where did the events mentioned in your story take place? Did your firm extend its services to a new city and new audiences?
When did the key events in your story occur? Is it a recent or an annual affair?
Why should it matter to your audience? Are your customers being offered a new wing of services, or is it benefiting their experience differently? For instance, if your firm has recently invested in new technology or fulfillment services that will reduce delivery times, it's worth highlighting the fact.
2. Go Social
Social media amplifies PR efforts. From relationship management to recognizing brand threats, and the involvement of influencers, social media has blurred the lines between customers and brands.
The average time spent on social media platforms is increasing each year. In 2020 alone, people spent 2 hours and 25 minutes of their daily lives on social media platforms.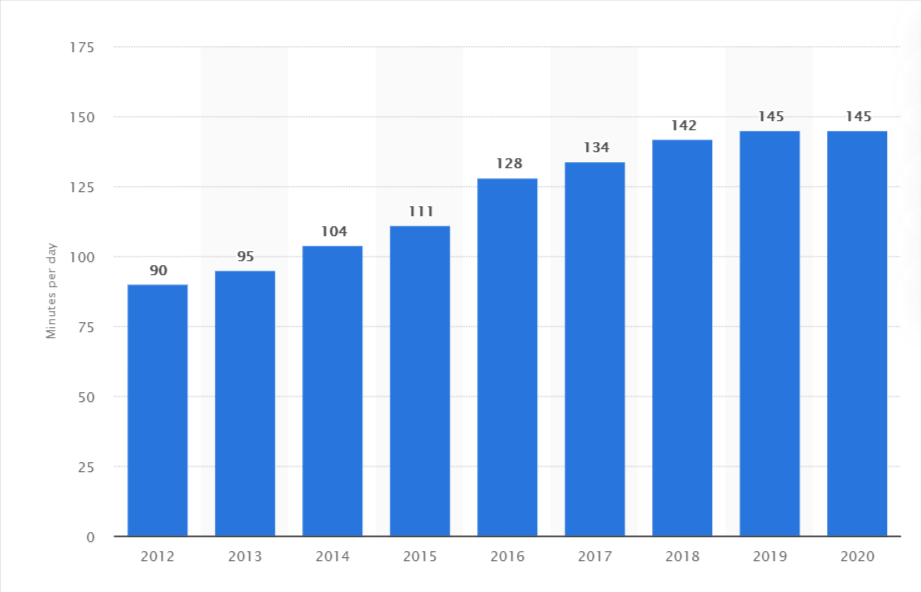 Source
Nowadays, people hardly visit websites to research a brand. Instead, they check out its social handles to discover updates and connect with brands. Being active on social platforms and interacting with customers, help in improving brand authority and boosting conversions.
Social influencers also play a huge role in brand building. Using their massive following, brands can build loyal communities and boost their online authority. Partnering with such influencers not only helps in reaching a wide audience and building trust but also encourages people to try their offerings.
Look how Gillette collaborated with Audrey Madison Stowe to target her 103K followers. They displayed gifting options for husbands, boyfriends, and other family members through this campaign.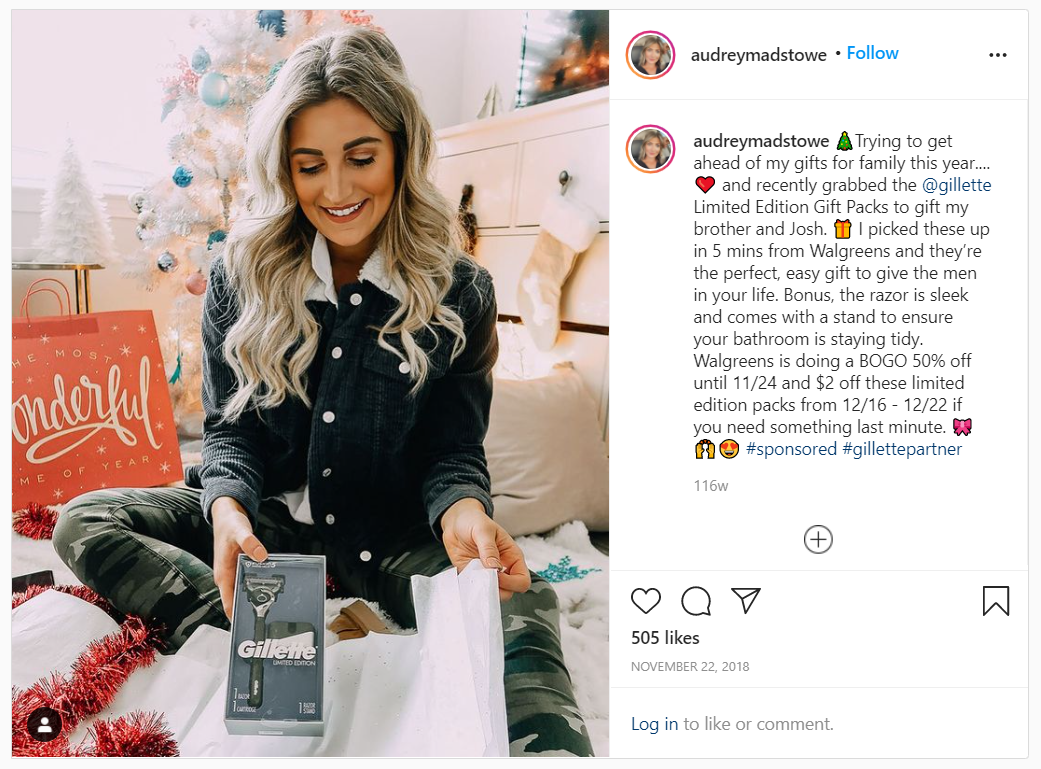 Source
When a topic is trending or it's a matter related to a brand reputation crisis, journalists tend to put their ears to social media. In such cases, engaging in social listening and joining the online discussions can help eCommerce marketers and PR teams influence journalists and encourage them to share positive things about the brand.
The world is going social. With a count of 3.8 billion people, almost 49 percent of the global population are active social media users. Hence, PR professionals often use this platform to announce company updates or product launches. By crafting a strong brand message, marketers and PR professionals can reach a much wider audience via social media compared to traditional forums.
3. Consider external sources and media
Firms must incorporate a strategy that caters to multiple audiences across various channels. This will allow them to create value and attract high-quality leads.
This is how the Ballast Group initiated a campaign to promote a home care agency in Illinois across various channels. This helped them stand out from a crowd of 720 competitors.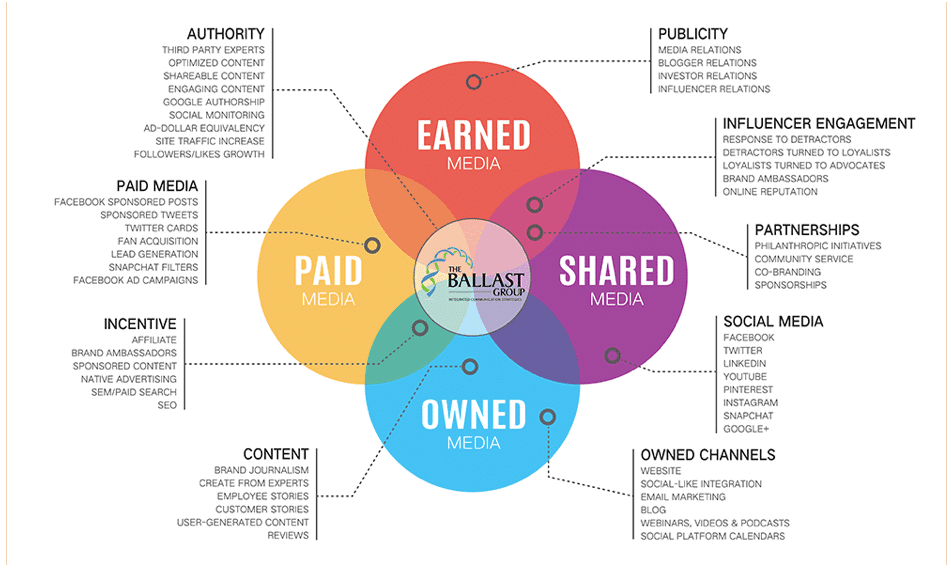 Public relations helps gain publicity through earned, shared, or owned media. Use channels like YouTube, niche-specific blogs, webinars, podcasts, and other forums to get the most valuable type of coverage in terms of PR.
This is how the retail eCommerce giant, Macy's, has used multiple channels to its advantage.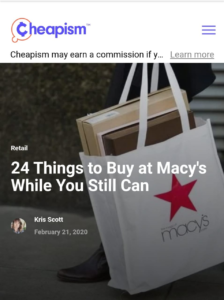 Source: Apple Podcasts   Source: YouTube   Source: Cheapism Blog
4. Invest in PR outreach tools
The primary aim of reaching out to media professionals is achieving a specific business objective like gaining a brand mention, a backlink to a page, or press coverage. However, connecting with people and building relationships isn't easy. Fortunately, you can count on a few tools that can help you in this endeavor.
Check out these tools that can boost your eCommerce business outreach.
Respona
The tool helps in finding new PR opportunities. If you are looking to connect with a journalist, it will offer the correct email addresses. It also has templates that can be used to connect with your niche-specific targets in a personalized way. You can use 'Influencer' and 'Trending Content' sources in the search bar to locate influential bloggers in the eCommerce domain.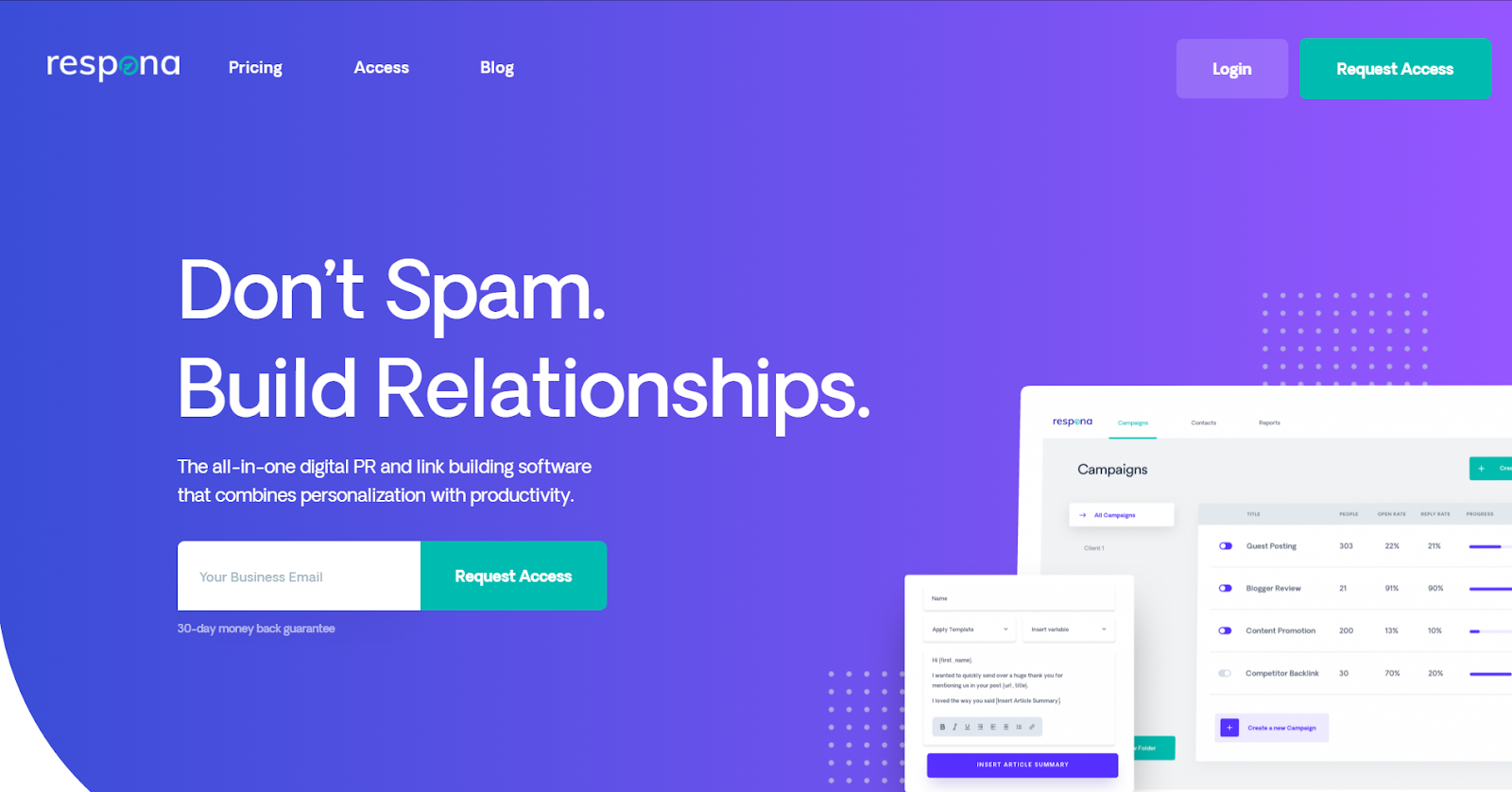 Source
Exploding Topics
It monitors searches, shopping results from the web, and identifies trending topics. You can use the relevant topics discovered here to create value-adding content.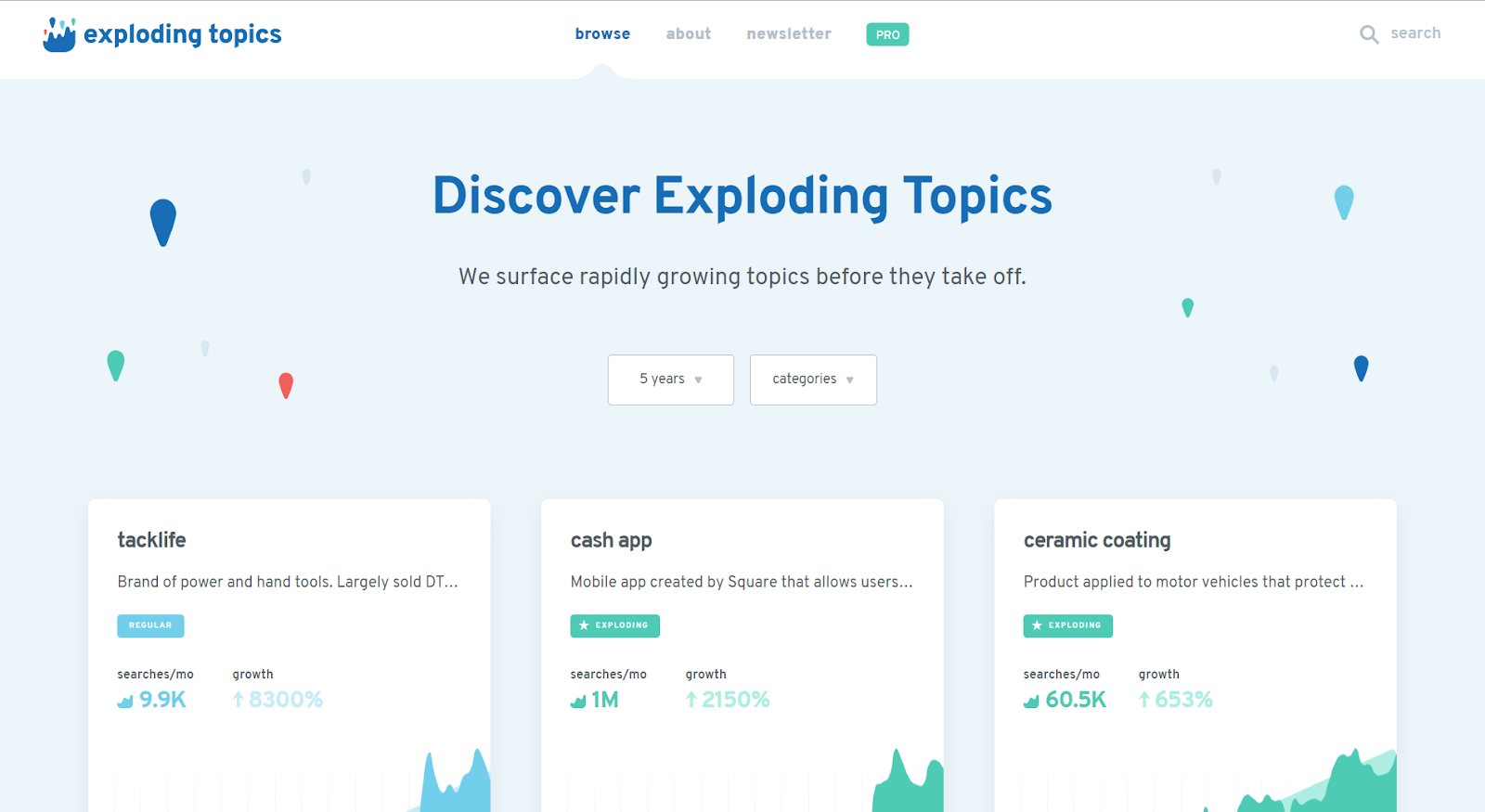 Source
BuzzStream
BuzzStream allows you to create one template to achieve all your outreach with just one click. Entering your key terms in the search box will pull up a list of potential bloggers, key influencers, and journalists.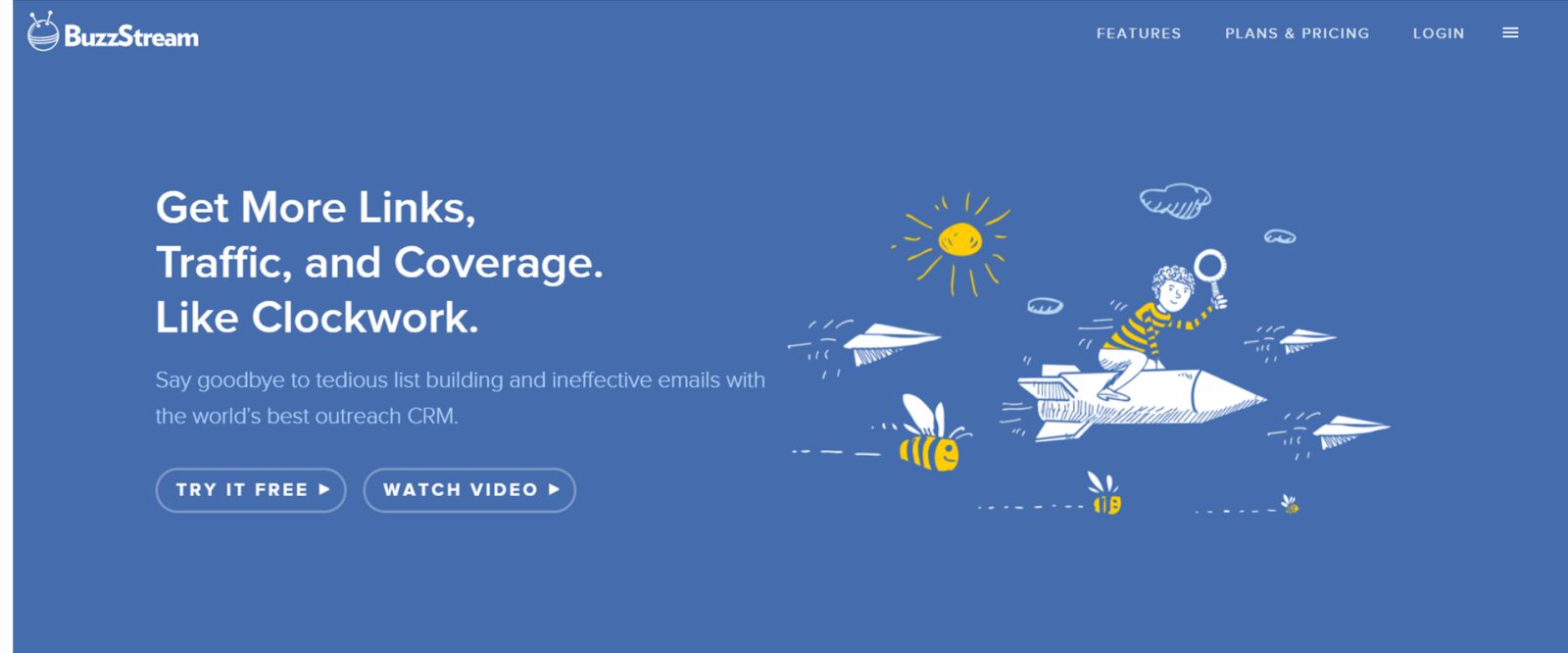 Source
Summing Up
eCommerce is a competitive domain with new players entering by the minute. Hence, besides building a sound conversion strategy, brands should amp up their PR efforts to boost their image in the industry.
Executing a robust PR campaign can help you reach out to a wider audience and strengthen your reputation. The strategies shared above will help you achieve the desired brand awareness and set your eCommerce business up for success.
Carl Torrence is a Content Marketer at Marketing Digest. His core expertise lies in developing data-driven content for brands, SaaS businesses, and agencies. In his free time, he enjoys binge-watching time-travel movies and listening to Linkin Park and Coldplay albums in the loop.