SMS notification plays an inevitable role in the e-commerce support system. It not only ensures a seamless and hassle-free shopping experience for shoppers but lowers the cost of customer service for online stores as well. In spite of the emergence of other communication means, SMS is one of the most popularly used communication forms, increasing at a rate of 4% annually. 
The old timer SMS is considered the cheapest way of guaranteed bulk communication for any type of business. Now let us point out the specific benefits of using SMS notification in your store. 
Table of contents
 What are SMS notifications?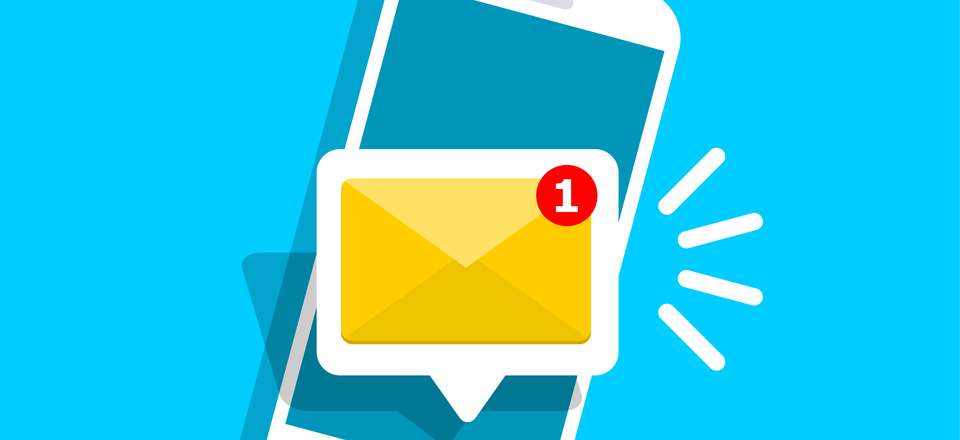 Source: Envato
SMS notifications are out of brand text messages sent to respond to events or transactions which happen somewhere else. They are often utilized as a helpful marketing tool to grow the percentage of returning customers.
How Can SMS Notification Benefit E-commerce Businesses?
Source: Envato
Improve customer loyalty
SMS notification is an excellent way to engage and drive loyal customers. Customers will love informative SMS notifying the status of their order. SMS order notifications can include order configuration, order dispatched, or order out for shipping.
Providing real-time SMS notifications to shoppers at every stage of an order can bring in a professional customer experience and decrease inbound queries for an online business. The better service customers can receive from a store, the probably their return rate increases.
Save much time and money
Thanks to the father of SMS – Matti Makkonen, e-commerce stores can save a large amount of time and money. Among numerous modes of communication, SMS is the cheapest and most effective means of communication.
For example, Amazon received 600 orders per second on its Prime Day in 2016. Imagine the time, cost, and infrastructure it would have needed to inform the status of all the orders at each stage without using SMS.
If you purchase SMS service in bulk, you may need less than 0.0035$ per SMS, and with a good SMS notification module for e-commerce stores, it requires less than a second to deliver SMS notifications to a shopper.
Have higher open rates
SMS notification has an open rate of more than 98%. An average looks at his phone every 15-20 minutes, so people are not likely to miss a message. Moreover, text messages don't get delayed or lost as the Internet is unavailable.
Compared to the open rate of 20% of email notifications, text messages are better in encouraging and converting your customers.
Expand marketing opportunities
The main goal of multi-channel notifications for online stores is to provide fast and timely notifications to shoppers, gaining trust for your brand. Customers are more inclined to returning to your store if they can get quality services with ideal products and pricing.
As you send passwords, OTP, order confirmation, shipping, and delivery notifications via text messages, your customers' adaptability towards text messages increases. This supports future marketing chances when you can send promotional deals and loyalty coupons with an embedded URL link to your e-commerce store.
However, remember to ensure that your shoppers agree to receive the promotional messages. That can help you invest your time and money in the right audience who is interested in your products or services.
Immediate delivery without the Internet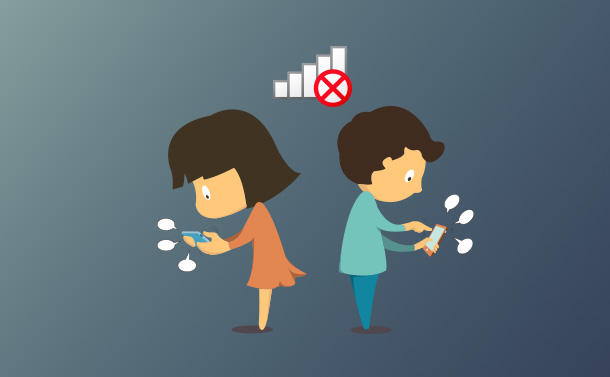 Source: Envato
Except for SMS, other notification means for e-commerce businesses depend on the Internet connection. Even with the amazing development of Internet penetration, shoppers may not be connected to the Internet 24/7. They may turn off the Internet to prevent distraction or to save battery.
That's why you will need SMS. SMS allows you to send notifications about special deals or delivery status at any time without requiring Internet availability.
Reach a wide demographic
PewResearch shows that the most common activity taken on a mobile device is text messaging. While texting seems to be more familiar to younger generations, it's also considered an intergenerational communication mode. People ranging in age from 35-44 contribute to the largest consumers of information about news and sports via this medium.
SMS allows you to reach wider audiences. That's true when you compare SMS with other channels, such as Snapchat or Instagram, which are mainly used by youngsters.
How to Use SMS to Engage Audiences
Support your email with a welcome SMS
Automated email programs are proven to generate ROI. They can also enhance the customer experience and improve brand recognition and affinity. Including SMS in the combination can reinforce your marketing success.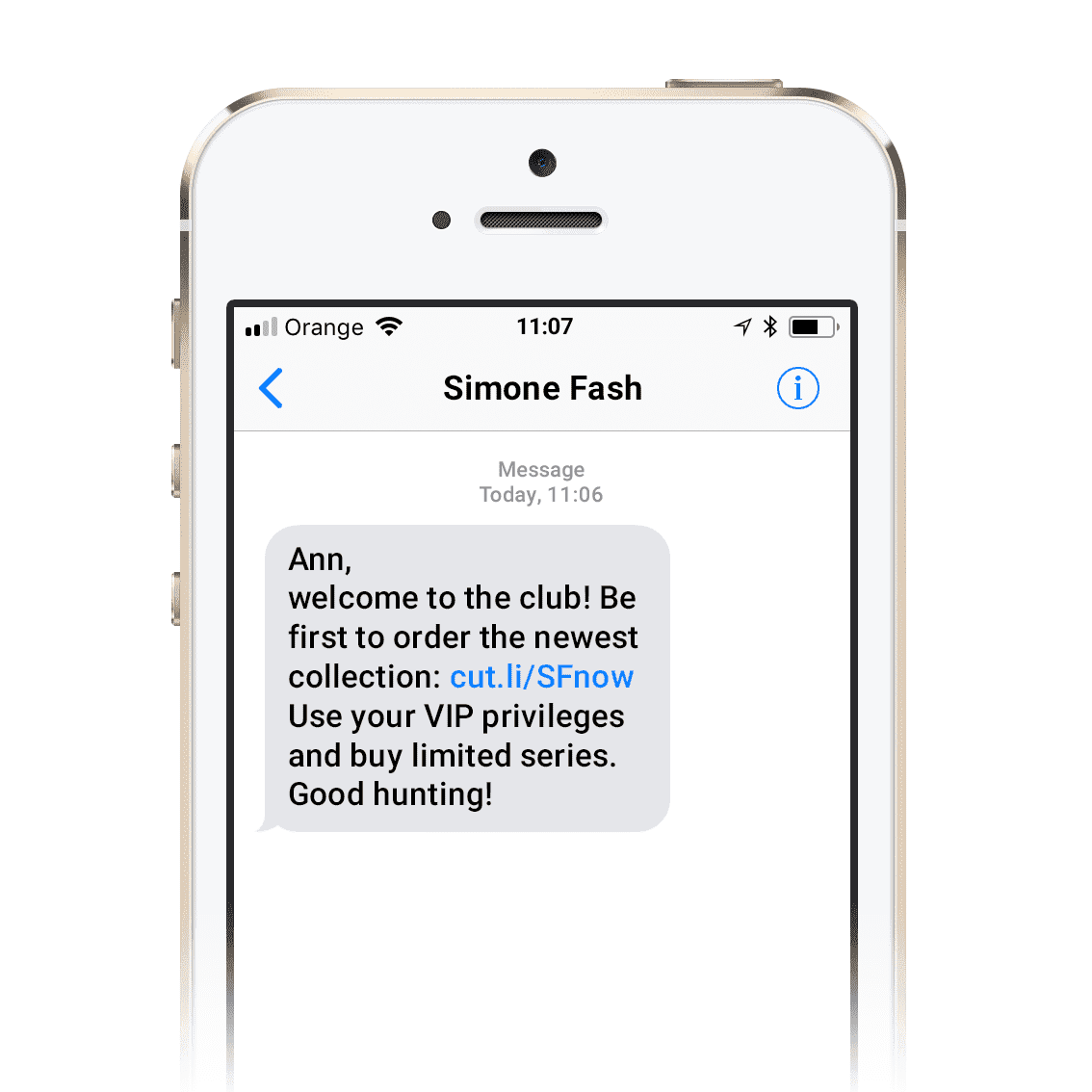 Source: BigCommerce
Provide fast order updates after a sale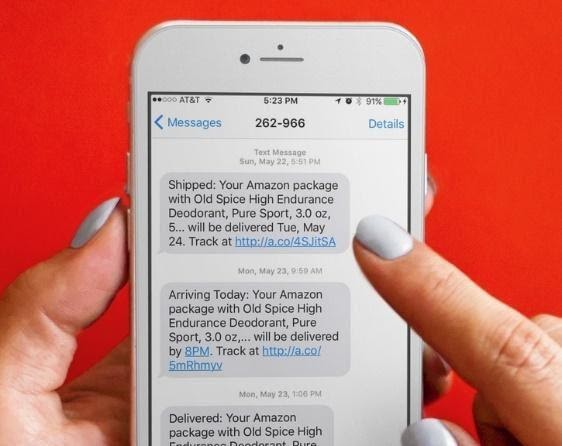 Source: BigCommerce
While it is expected that there are about 3.5 billion smartphone users across the world, not all of them use Facebook Messenger or email. However, each of them has a mobile number.
Sending order updates through text can anchor your SMS campaign. Notified shoppers are satisfied customers. A first-rate customer experience consists of updates on the state of shoppers' orders, which include shipping and delivery timelines.
Automate date-triggered SMS marketing messages
Meet clients in the important moments to them – from appointments to birthdays and cart notifications. With the proper omnichannel marketing automation platform, you can automatically take the name and personal information and see your engagement rate increase.
How to use SMS to Communicate Relevancy
Send new arrivals to encourage a purchase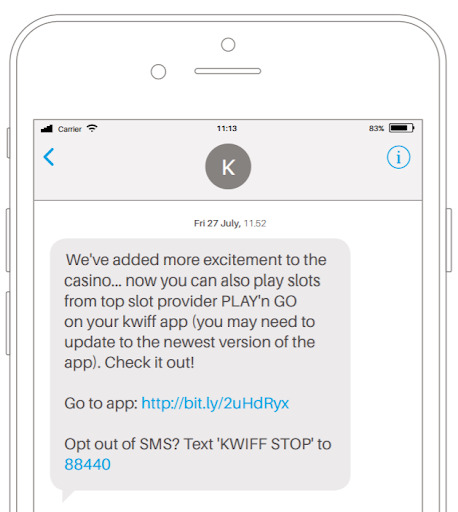 Source: BigCommerce
SMS and email are the two indispensable elements of marketing. They always go together. However, you might want to prefer sending SMS to email in specific contexts, particularly to send time-sensitive news like new arrivals or launches.
Customers can easily choose to use a keyword and shortcode to have real-time communications. Besides generating online traffic, these updates do a good job of getting customers to the store.
Utilize SMS notifications to promote flash sales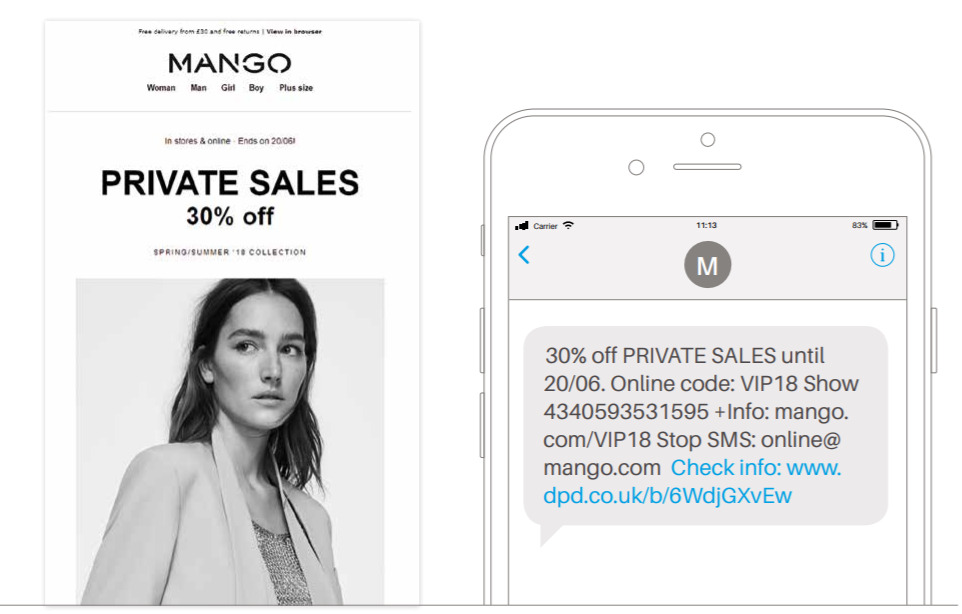 Source: BigCommerce
While 54% of customers want to get text messages, only 11% of businesses send them. SMS opens a precious chance for marketers to take advantage of the trends of savvy buyers and drive lifelong customer loyalty.
Strike the right note with content-driven communications
Shoppers expect relevant content from their favored brands. More than 80% of individuals want brands to create content that entertains, offer solutions, and generates experiences and events. And SMS is a perfect method to send brief, to-the-point content as it's speedy, direct, and transparent.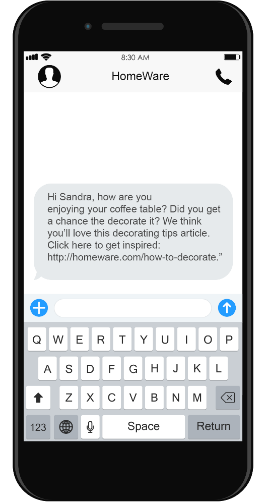 Source: BigCommerce
Create renewal or replenishment reminders
Let's look at Kiehl's as an example. The brand makes use of artificial intelligence with SMS marketing to keep its customers loyal. Knowing that shoppers first buy in-store, Kiehl's utilizes its online tools to approach customers at the appropriate time with a replenishment reminder. Artificial intelligence will predict when shoppers run out of the product they last bought. If they want to reorder or want "RemindMe", they are then prompted to reply "yes".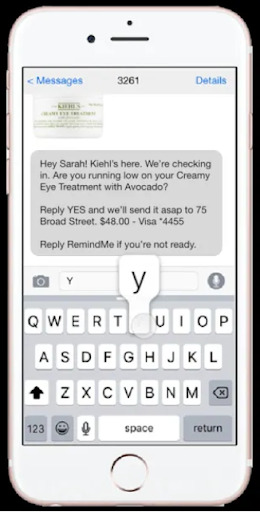 Source: BigCommerce
Summary
With the boom in worldwide usage of mobile phones, SMS becomes one of the most robust methods that are utilized by a number of audience segments. SMS allows an online store to connect with a wider audience group immediately and thus is beneficial for driving higher conversion rates.
Thanks to its effective and low-cost nature, SMS will satisfy not only customers but also e-commerce store owners. Leverage this communication channel to take your marketing to the next level.