Holiday planning is in full swing for businesses in every vertical, and despite a global pandemic, consumers are still eager to shop this holiday season. In fact, Deloitte's annual holiday forecast predicts a 1% to 1.5% increase in total U.S. spending between the months of November and January.
As brands gear up for a reprieve from a slow start to 2020 when the COVID-19 global pandemic first hit, and consumers drastically cut their discretionary spending, it's vital to reach local consumers during their time of need this holiday season.
Plus, knowing that "near me" searches have increased by 900% in the past two years, it's critical brands refine their local SEO strategy prior to the holiday season in order to equip customers with the information they need to feel safe shopping.
In this post, we will discuss five tried and true tactics to boost your local SEO to ensure you are set up for success this holiday season.
Maintain Accurate Information
As searchers seek to learn information about your business, you must ensure the information they find is not only accurate but also up-to-date across all directories and platforms you can be found on.
In a recent survey, 73% of consumers said they'd lose trust in a brand due to an inaccurate business listing. Prior to the holidays, conduct a local audit of your business to ensure each of your locations has the right information searchers need to conduct business with you.
Some fields you may want to consider reviewing include:
Physical address
Hours of operation (including any special hours for the holidays)
Customer support phone number(s)
COVID-19 notices (if you have policies and procedures in place to protect the health of your customers, make them clear)
Business name
You'll also want to know how your listings are appearing on top directories. A few directories and platforms you may want to consider searching to see how your location's information appears include:
Google My Business
Yelp
Bing
Apple Maps
Additionally, it can be beneficial to leverage a local marketing partner when managing hundreds or thousands of locations.
Add Unique On-Page Content
Make the process as seamless as possible in a customer's journey with your brand by regularly updating and optimizing your on-page content.
Stale, generic content that can be found on each of your locations pages not only neglects to provide valuable information to your customers but also impacts when and where you appear in local search.
This holiday season, be prepared to share unique information across each of your locations' landing pages such as:
Special hours of operations (ex: extended holiday hours or exclusive hours for higher-risk customers)
Any safety protocols you have in place (social distancing at checkouts, hand sanitizers available throughout your store, contactless payment options, virtual appointments available)
Address and phone number for that specific location
Seasonal promotions
Contactless services (such as takeout, curbside pickup, drive-through, delivery)
Seasonal, high-performing keywords
Optimize Your Digital Presence
As stay at home closures became mandatory for most across the country and staying at home continues to be common practice despite stay-at-home orders lifting, consumers have had to adopt technology they once were hesitant to try.
In fact, Salesforce predicts up to 30% of U.S. retail sales will be made via digital channels this year.
To account for this drastic shift in consumer behavior, brands must optimize their digital presence to gain consumer's trust and ultimately, their business. Slow page speeds, outdated images, and poor design are no longer acceptable for eCommerce platforms.
Additionally, in 2021 Google will begin taking the user experience into consideration for their search ranking algorithm.
A few questions you may want to ask yourself when considering your web page's functionality and appearance include:
Is my website mobile-friendly for consumers making purchases on their phones?
Are the paragraphs short and easy to read on this page?
Am I using bullet points when and where possible to naturally break up content?
Is the information on this page valuable to the reader?
Are the calls to action (CTAs) clear and prominently displayed?
Does your content flow naturally?
Is my checkout process easy and convenient?
Have I kept the steps to complete a checkout minimal?
Is the design of the page aesthetically pleasing?
If the answer is no to any of the above, consider making a list of what needs to be updated and prioritize what is most important to build trust with your customers.
Prioritize Your Reputation Management
Ensuring your customers feel heard and cared about is a crucial component for retaining customers. To accomplish this, your brand must have the tools and resources in place to actively monitor reviews across all major review platforms as well as your social media channels.
In a consumer loyalty survey conducted by Yopto, they found that the majority of review writers expect a response from a business within 24 hours of leaving the feedback. With reviews being one of the strongest ranking signals when determining your ranking in local search, it's now more important than ever to prioritize and refine your reputation management strategy.
Additionally, responding to all reviews (both positive and negative) will not only help strengthen your relationship with current customers but also attract new customers as well. 86% of consumers read reviews for local businesses prior to making a purchasing decision, which further showcases the importance of providing exceptional customer support.
To better help your brand prepare for the influx of reviews you'll likely receive this holiday season, here are some tips on how to refine your reputation management strategy beforehand:
Be consistent: Allocate time daily (if feasible) to respond to any reviews that come in for your brand.
Be punctual: Respond to reviews quickly to ensure problems are solved efficiently and within an appropriate time frame.
Respond to all reviews: Respond to positive and negative reviews you receive. Research conducted by social commerce specialist Reevoo indicates that consumers spend five times as long on a site when they interact with negative reviews, with an 85% increase in conversion rate.
Develop templates: Have templated responses prepared for common issues and praises your company receives. Doing so will enable quicker responses and alleviate the burden on your support team.
Determine your escalation process: For reviews that require a more thoughtful response or need additional follow up, determine how these will be escalated and who will be best to route these reviews to.
Mine for common themes: Look for common themes you receive in your reviews and use this to improve your process or praise personnel that are going above and beyond for your customers.
Be thoughtful in your responses: Show compassion and empathy when customers complain. When you receive positive feedback, show your customers you are thankful and appreciative of their business.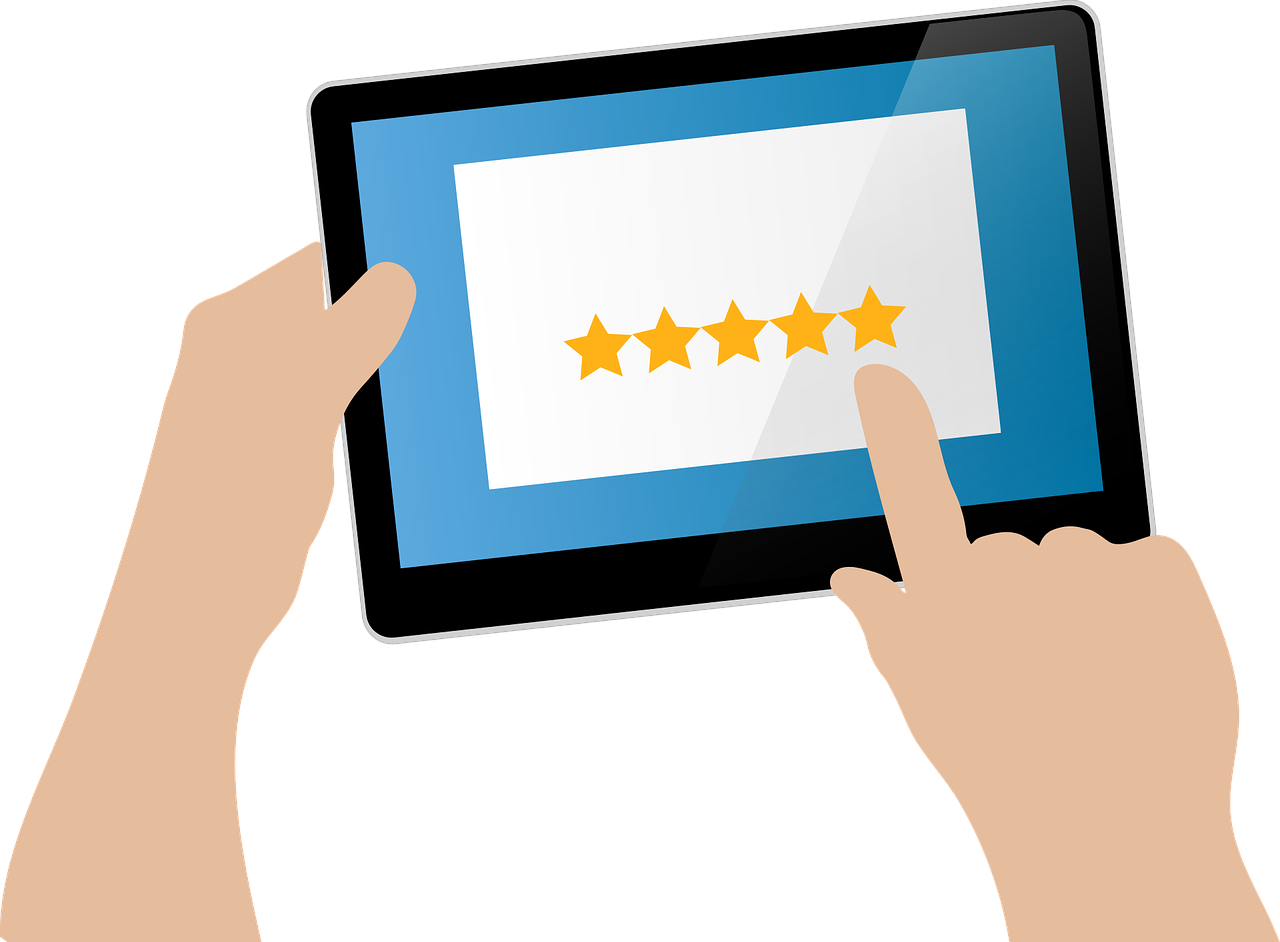 (Image source: Pixabay)
Leverage Google Posts
Google Posts are an integral component of any local marketing strategy and a valuable local SEO tool. They call attention to offers, new products, events, what's new with your business, and can also be used to highlight pertinent COVID-19 information.
They are also prominently displayed on your Google My Business listing, making it easy to see any time someone searches for your business.
Yet, Google Posts are often underused, despite being a powerful tool for local marketers to leverage. Only about 17% of businesses have ever created a Google Post. With businesses being slower to adopt this method of promotion, it can be a great way to differentiate yourself from your competitors this holiday season.
Other opportunities that can arise from utilizing a Google Post include:
Better answer your customers' safety concerns if they're planning to visit your store in-person this holiday season.
Promote any virtual events you may be holding related to the holidays.
Showcase any seasonal products you may have.
Share emergency information, such as store closures due to unforeseen events.
Share news on a new location opening up near yours to better direct customers to the location closest to them.
If your store has a one-day-only promotion or exclusive promotion for online shoppers only.
Promote any seasonal job opportunities you have available.
Now that you have the knowledge and resources to prepare for a successful 2020 holiday season, it's time to get the tools and technology in place to support these endeavors. Partner with technology vendors who provide not only exceptional tools but also support. Prime yourself for a notable end of the year, to better set your business up for a strong start to 2021.
Author Bio:
Chelsea Alves is the Content Marketing Specialist for Rio SEO, and specializes in creating unique, customized content for brands across a variety of industries. She has over 10+ years experience in both creative and professional writing, and outside of her work life, is an avid hiker.
Hazel Raoult is the Marketing Manager at PRmention, a digital PR agency for SaaS and Tech Businesses.